Food crisis and the global land grab
farmlandgrab.org weekly | 25 May 2011
---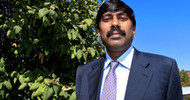 Financial Express | 24 May 2011
Ram Karuturi says he is targeting to acquire up to a million hectares of land in Ethiopia and other parts of Africa to build an integrated global agri-product company.
---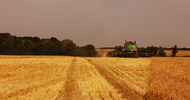 Bloomberg | 24 May 2011
Ukraine plans to lift a ban on the sale of farmland next year, Le Monde reported, citing an interview with Agriculture Minister Mykola Prysyazhnyuk.
---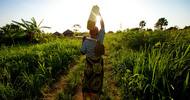 African Agriculture | 23 May 2011
If the early reports are anything to go by, the Bangladeshi deals already incorporate many elements that suggest they are being done in a way likely to engender fierce resentment and opposition in the African countries concerned.
---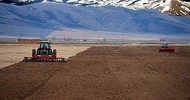 Sydney Morning Herald | 23 May 2011
Regulators are warning that a new real estate bubble may be forming across the US grain belt -- and National Australia Bank is right in the middle.
---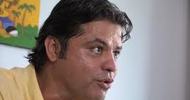 Reuters | 23 May 2011
Colombia plans to nearly double agricultural land growing crops for food and biofuel, part of a new investment boom in the country as violence ebbs from a decades-long internal conflict fueled by drug profits.
---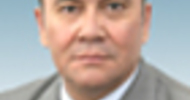 Kazinform | 23 May 2011
According to the legislation, Kazakhstan has the right to lease land to foreigners for a period of 10 years says Vice Minister of Agriculture Saktash Khassenov
---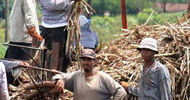 Catholic Online | 23 May 2011
Argentina, Brazil and Uruguay have united to draft laws to limit acquisition by foreigners of extensive tracts of their fertile agricultural land.
---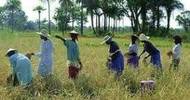 Daily Star | 23 May 2011
Of the produce, 20 percent will go to the government of Uganda, and the remaining will be sent to Bangladesh with a profit of 10 percent plus production cost, says Nitol-Niloy Group
---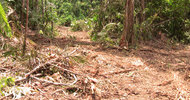 The Australian | 21 May 2011
More than 10 per cent of Papua New Guinea's land mass has been handed over to foreign and national corporate interests over the past seven years under mysterious land deals that appear to be aimed at logging, not food or cash crop production.
---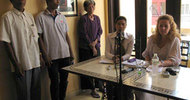 dpa | 20 May 2011
A member of the European Parliament said Friday she would push for the European Union to suspend trade preferences for Cambodian sugar after meeting villagers who had been evicted to make way for huge concessions.
---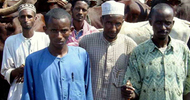 Reuters | 20 May 2011
Company also in talks with the government of Cameroon on a project estimated to be worth $2.1 billion.
---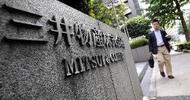 Bloomberg | 20 May 2011
Mitsui may still add a partner to co-invest in Multigrain, as the Japanese company needs a local player to help purchase more land, says company official.
---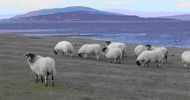 Financial Standard | 19 May 2011
Macquarie Agricultural Funds Management owns 31,500sq km of Australian grazing land on which it runs cattle and sheep.
---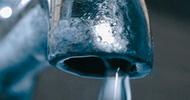 Arabian Business | 18 May 2011
Gulf states have opted to buy up large tracts of farmland in developing countries in a bid to safeguard their food supplies – a strategy that risks exporting their water shortages to other nations, analysts said.
---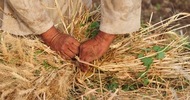 NPR | 18 May 2011
In some of the countries where the land investments are being made, people will block the trucks that are hauling the grain from the fields to the ports, says Lester Brown in this interview with NPR
---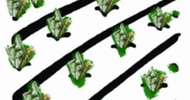 NY Observer | 17 May 2011
On the rare occasion that New Yorkers talk about farming, it's usually something along the lines of what sort of organic kale to plant in the vanity garden at the second house in the Adirondacks.
---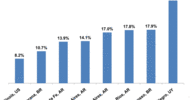 Progressive Farmer | 11 May 2011
So many Wall Street-types crammed the Waldorf Astoria in New York City last week for a global farmland and agribusiness conference that hosts warned the crowd of 600 not to block the fire exits.
---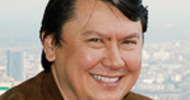 ALIEV | 01 Mar 2011
According to Rahat Aliev, on 21 February 2011 Kazakh President Nazarbayev signed an agreement with the Chinese government handing over one million hectares of fertile farmland on lease for 99 years
---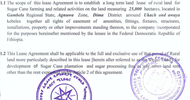 | 25 Nov 2010
Contract covers the lease of 25,000 ha in the Regional State of Gambela for a period of 40 years, with option for renewal, for the production of sugar cane.
---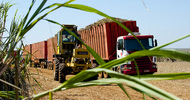 Domaine public | 25 mai 2011
La Suisse en tant qu'Etat ne participe pas directement à ces accaparements. Mais elle abrite de nombreuses sociétés actives dans ce domaine. La conseillère nationale verte Maya Graf demande que le gouvernement prenne des mesures pour limiter ce genre de pratiques.
---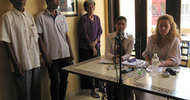 L'Usine Nouvelle | 25 mai 2011
En visite privée dans le Pays des Khmers, la parlementaire européenne Cecilia Wikström a constaté de nombreuses violations des droits humains et d'accaparement des terres des villageois par les sociétés sucrières
---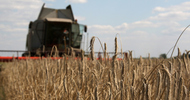 AFP | 23 mai 2011
Mykola Pryssiajniouk, ministre ukrainien de l'Agriculture cité lundi par le quotidien Le Monde, a décidé de lever le moratoire sur la vente de terres agricoles en Ukraine.
---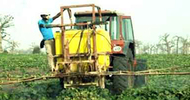 SudOnline | 19 mai 2011
Au Sénégal, les affectations réalisées auprès d'investisseurs privés nationaux et internationaux se situent entre 450 et 600 000 ha, soit 30 à 40% des réserves foncières du pays.
---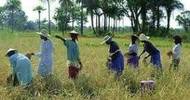 Senenews | 19 mai 2011
Des milliers de familles paysannes sont déplacées de leurs terres, une situation qui provoque l'ire des chercheurs au Sénégal
---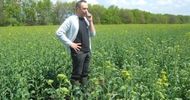 Metro | 20 fev 2011
Les terres agricoles ukrainiennes attirent les investisseurs étrangers. Des Français succombent aux sirènes de l'ancien "grenier à blé de l'Europe". Deux de ces aventuriers racontent leur expérience.
---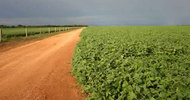 Parlamentario | 23 may 2011
El debate sobre la venta de de tierras rurales a extranjeros tiene larga data. Casi todos los bloques políticos han promovido iniciativas en el Congreso, pero ninguna ha logrado trascender y convertirse en ley. A tres semanas de que el Poder Ejecutivo enviase un proyecto propio para limitar el dominio por parte de extranjeros, la norma aguarda ser discutida en las comisiones de Legislación General y de Agricultura de la Cámara de Diputados.
---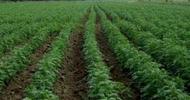 La República | 23 may 2011
Inversionistas chilenos han incrementado la adquisición de tierras agrícolas en la costa peruana debido a la alta productividad y rentabilidad que tiene el sector.
---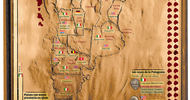 Tiempo Argentino | 22 may 2011
Será en el primer encuentro de las comisiones que tratarán el proyecto: Legislación general, Agricultura y Asuntos Constitucionales. Podría estar también el ministro Domínguez.
---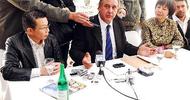 Río Negro | 22 may 2011
Prevén la siembra para julio o agosto en el Valle Inferior. Después la soja. Serán pruebas experimentales y además, habrá ensayos con otras plantaciones en la estación del INTA.
---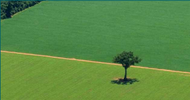 International Land Coalition América Latina | 20 may 2011
Este estudio se ha hecho por encargo de la FAO y su propósito es rastrear los orígenes de la concentración y extranjerización de las tierras en Bolivia en los últimos años.
---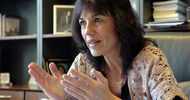 Más Producción | 19 may 2011
La titular de la comisión de Legislación General, diputada Vilma Ibarra (Nuevo Encuentro), adelantó en declaraciones a El Parlamentario, que convocará a un plenario de comisiones para el próximo 2 de junio para tratar los proyectos de ley que limitan la compra de tierras por parte de extranjeros.
---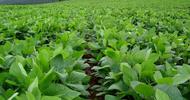 Agencia Periodística Patagónica | 17 may 2011
Los legisladores justicialistas ratificaron su rechazo, ya expresado vía el proyecto ley 5/2011, al Acuerdo de Cooperación para el Proyecto de Inversión agro alimenticio celebrado por el Poder Ejecutivo rionegrino y empresas chinas.
---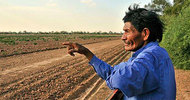 http://www.zeitpunkt.ch/news/artikel-einzelansicht/artikel/land-ist-leben-der-griff-von-investoren-nach-ackerland.html | 11 May 2011
Das Dossier ist herausgegeben von "Brot für die Welt", dem evangelischen Entwicklungsdienst und dem Forschungs- und Dokumentationszentrum Chile-Lateinamerika in Zusammenarbeit mit der Redaktion Welt-Sichten.
---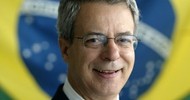 ALAI | 10 May 2011
Em 2010, a NAI Commercial Properties, transnacional do ramo imobiliário, presente em 55 países, adquiriu no Brasil, para estrangeiros, 30 fazendas nos estados de GO, MT, SP, PR, BA e TO. Ao todo, 96 mil hectares!
---
farmlandgrab.org
weekly provides a list of the latest postings to farmlandgrab.org by email each week
farmlandgrab.org
is an open-publishing website, initiated by GRAIN, tracking today's global land grab for food production and people's movements against it
to unsubscribe from the list, click
this link
to visit or post materials to the website, click
this link