Food crisis and the global land grab
farmlandgrab.org weekly | 01 Jun 2011
---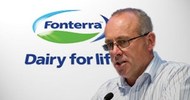 Waikato Times | 01 Jun 2011
The chairman of New Zealand's largest dairy company has issued a warning over foreign ownership of Kiwi land.
---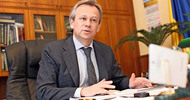 RAI Novosti | 31 May 2011
"If we make the market free, then $30 billion will be enough - and that's not a lot for world financial corporations - to buy up all of our land," says Minister for Agrarian Policy.
---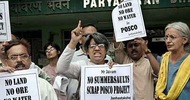 Frontline | 31 May 2011
New legislation for land acquisition in India are all aimed at facilitating greater corporate control over vast tracts of land, particularly agricultural and forest land, says president of Ekta Parishad.
---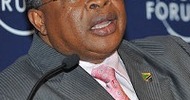 HowWeMadeItInAfrica | 30 May 2011
Investors in Africa's agriculture sector need to be aware of the complexities surrounding land ownership.
---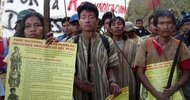 WRM | 30 May 2011
Several Shawi communities have learned that a Korean company, ECOAMERICA, has applied for the registration and titling of over 72,000 ha of land in their territories, at a price of 80 cents a hectare, for agriculture and logging.
---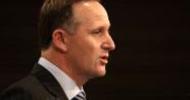 AFP | 30 May 2011
New Zealanders could not afford to be "totally xenophobic" towards Chinese investment because it has brought jobs and capital into the country, Prime Minister John Key said Monday.
---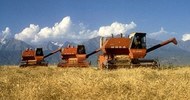 Reuters | 28 May 2011
Opposition activists in Kazakhstan called on the government on Saturday to stop Chinese investment in the country's natural resources, saying Beijing could be preparing a land grab in Central Asia
---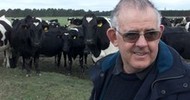 NZ Herald | 27 May 2011
NZS may not have successfully introduced our farming practices to Uruguay but it managed to introduce New Zealanders' strategy of acquiring highly leveraged farm land with the intention of making a large, non-taxable capital profit on disposal.
---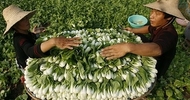 Dow Jones | 27 May 2011
China should use its huge foreign exchange reserves to expand investment in the agricultural sector overseas, in an effort to increase domestic market supply, says researcher with government-owned economic institute.
---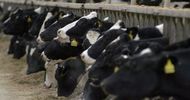 NZ Herald | 27 May 2011
Last week, bids closed for an 83% stake in Fonterra's biggest supplier, Dairy Holdings, which oversees 72 South Island farms. Bidders reportedly include Chinese dairy giant Bright Dairy, a pastoral fund owned by Australian investment bank Macquarie Group, British private equity firm Terra Firma. US private equity firm Carlyle Group and the Harvard Endowment Fund.
---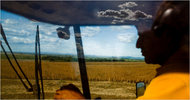 New York Times | 26 May 2011
"They are moving in," said Carlo Lovatelli, president of the Brazilian Association of Vegetable Oil Industries. "They are looking for land, looking for reliable partners. But what they would like to do is run the show alone."
---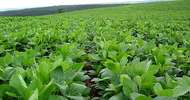 Reuters | 26 May 2011
Uruguay's president said on Wednesday he wanted to raise taxes on the country's biggest landowners -- including Argentine-based agricultural company El Tejar and George Soros's Adecoagro -- to boost the state's share of bumper farming and forestry sector profits
---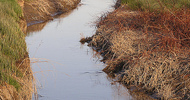 New Scientist | 26 May 2011
A new study into how virtual water moves around the world offers an explanation for the farmland leasing strategy, reports New Scientist
---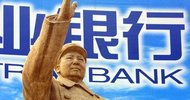 NZ Herald | 26 May 2011
China's enormous sovereign wealth fund, the China Investment Corporation, may have set aside up to 1.5% or about $6 billion of its massive foreign exchange reserves to invest in New Zealand assets, including potentially dairy farms.
---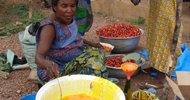 Reuters | 26 May 2011
Indonesia, the world's No.1 palm oil producer, signed into law a 2-year freeze on new permits that may prompt palm oil firms to seek new ways to grow supply to meet rising demand from India and China, such as buying more land in Africa
---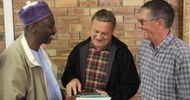 Business Day | 26 May 2011
SA's commercial agricultural skills are a sought-after currency on the continent, with Nigeria and Sierra Leone the latest to announce bold plans to recruit South African farmers to their countries.
---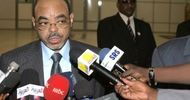 IANS | 25 May 2011
Amid some misgivings about India's acquisition of vast stretches of land, Ethiopian Prime Minister Meles Zenawi Wednesday rejected charges of land grab as "loose talk" and welcomed Indian investment for development.
---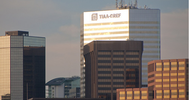 Global Pensions | 25 May 2011
Swedish pension buffer fund AP2 and US pension fund manager TIAA-CREF have formed a joint venture to invest at least US$500 million in farmland in the US, Australia and Brazil.
---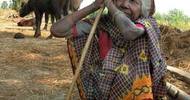 Countercurrents.org | 25 May 2011
We must not suffer with a false 'nationalistic' sentiment because the same companies are disinheriting our own people from their land and using it for non agricultural purposes and then procuring huge land abroad to get it imported to India.
---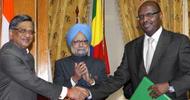 The Hindu | 25 May 2011
Mr. Zenawi said it was possible that land-grabbing was going on elsewhere in Africa but not in Ethiopia, adding, "I want to reassure Indian companies that they are welcome here. We want them to come and farm what is virgin land."
---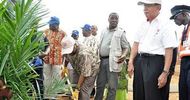 The Star Online | 21 May 2011
In 2009 Sime Darby Plantation acquired a 63-year concession covering 220,000ha in Liberia that it will developed into oil palm and rubber plantations
---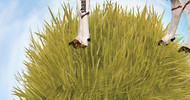 Wall Street Journal | 14 Mar 2011
David Murrin, CIO at Emergent Asset Management, stresses the difficulties of jumping aboard the African growth story. "It is very hard to take advantage of the tremendous growth in African agriculture and that's why private equity investment is so important, it helps capture some of that growth," he says.
---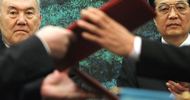 RFERL | 02 Mar 2011
A Kazakh opposition leader is urging President Nursultan Nazarbaev to confirm or deny a report about an alleged deal he made in Beijing to lease Kazakh farmland to China, RFE/RL's Kazakh Service reports.
---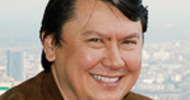 ALIEV | 01 Mar 2011
According to Rahat Aliev, on 21 February 2011 Kazakh President Nazarbayev signed an agreement with the Chinese government handing over one million hectares of fertile farmland on lease for 99 years
---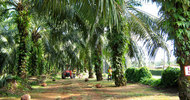 BusinessGreen | 25 Feb 2011
Mohd Bakke Salleh, president and group chief executive of Malaysian conglomerate Sime Darby, told reporters in Kuala Lumpur earlier today that the group has identified 300,000 hectares (ha) of land in Cameroon that could be suitable for palm oil plantation.
---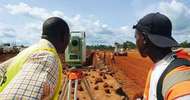 Jeune Afrique | 01 jui 2011
La première phase d'investissement du projet, piloté par Olam Palm Gabon, démarrera en octobre, avec la plantation de 50?000 ha de palmeraies dans la région de Lambaréné (Moyen-Ogooué) et de 8?000 ha dans la région de Kango (Estuaire), à une centaine de kilomètres de Libreville
---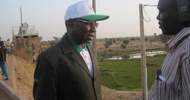 Jeune Afrique | 31 mai 2011
L'ingénieur agronome, à la tête de l'Office du Niger depuis 2010, estime que les investissements locaux, libyens et chinois contribueront à atteindre l'objectif de 200,000 ha aménagés en 2020.
---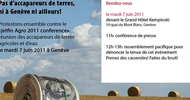 farmlandgrab.org | 31 mai 2011
Protestons ensemble contre le jetfin Agro 2011 Conférence, réunion des accapareurs de terres agricoles et d'eau.
---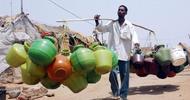 Slate Afrique | 30 mai 2011
«Il est clair que l'enjeu n'est pas seulement les terres, mais l'eau», affirme Philip Woodhouse, de l'université de Manchester.
---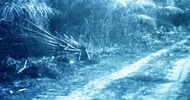 AfriSCOOP | 30 mai 2011
Les paysans et paysannes du village de Yotokopé lancent un appel aux autorités togolaises afin « qu'elles prennent des mesures idoines pour protéger leur patrimoine qu'est la terre et qui leur permet de nourrir leurs familles »
---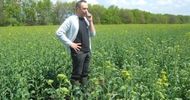 Metro | 20 fev 2011
Les terres agricoles ukrainiennes attirent les investisseurs étrangers. Des Français succombent aux sirènes de l'ancien "grenier à blé de l'Europe". Deux de ces aventuriers racontent leur expérience.
---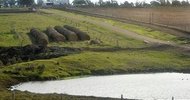 180 | 31 may 2011
El productor reclamó detener el proceso de "concentración" y de "extranjerización" de la tierra por la vía legislativa y tributaria. "La posición de la comisión nacional es que hay que detener el proceso de concentración y extranjerización de la tierra. Para eso hay dos vías. Una es la legislativa.
---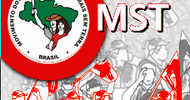 MST | 30 May 2011
O acordo de US$ 7 bilhões assinado no mês passado –para produção de 6 milhões de toneladas de soja por ano– é um dos vários fechados nas últimas semanas, enquanto a China se apressa para assegurar sua segurança alimentar e compensar sua crescente dependência de produtos agrícolas dos Estados Unidos, buscando vastas áreas do interior agrícola da América Latina.
---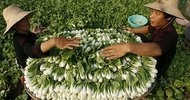 Agência Estado | 27 May 2011
País possui maior reserva cambial do mundo, avaliada em US$ 3,04 trilhões
---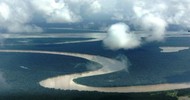 D24AM | 21 May 2011
A área é equivalente ao município de Iranduba, que possui extensão de 2,21 mil quilômetros quadrados, ou a cerca de 228,5 mil campos de futebol.
---
farmlandgrab.org
weekly provides a list of the latest postings to farmlandgrab.org by email each week
farmlandgrab.org
is an open-publishing website, initiated by GRAIN, tracking today's global land grab for food production and people's movements against it
to unsubscribe from the list, click
this link
to visit or post materials to the website, click
this link