Food crisis and the global land grab
farmlandgrab.org weekly | 08 Jun 2011
---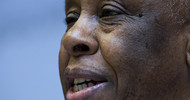 Bloomberg | 08 Jun 2011
Large-scale land deals in Africa have been characterized by a lack of transparency, making it impossible to assess their benefits, according to Festus Mogae, the former president of Botswana.
---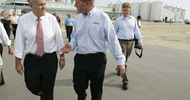 Reuters | 08 Jun 2011
Wealthy U.S. and European investors are accumulating large swaths of African agricultural lands in deals that have little accountability and give them greater control over food supply for the world's poor
---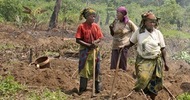 IRIN | 08 Jun 2011
By handing over 80,000 hectares of untilled land to a few dozen South African farmers, authorities in the Republic of Congo are confident they will greatly improve domestic agricultural expertise and reduce the country's chronic dependence on food imports
---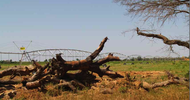 Oakland Institute | 08 Jun 2011
Foreign speculators are increasing price volatility and supply insecurity in the global food system, according to a series of investigative reports released today by the Oakland Institute.
---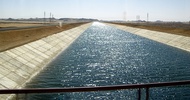 Bloomberg | 08 Jun 2011
"We have opened a new page with the Egyptian government," Alwaleed said at a news conference with Egyptian PM Essam Sharaf. "We call on Arab and international investors to return to Egypt as soon as possible."
---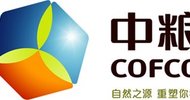 Radio Australia | 07 Jun 2011
"The world is running out of farm land quite rapidly and farm land is going to be a very, very precious commodity in time to come. ... Australians are pretty dozy and comfortable on this issue," says Julian Cribb.
---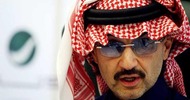 Reuters | 07 Jun 2011
KADCO, part of Prince Alwaleed's Kingdom Holding Co, now owns 10,000 feddans [more than 10,000 ha] in southern Egypt while cultivating another 15,000 feddans that it will get ownership of at a later date.
---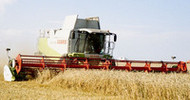 Interactive Investor | 07 Jun 2011
The focus of Aabar on farming investments comes as Gulf nations, including Abu Dhabi, plan billions of dollars of investments in global food supply and infrastructure as they guard against price shocks and supply shortages in core resources.
---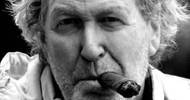 GRAIN | 07 Jun 2011
On 10 June 2011, the board of the World Bank's International Finance Corporation will likely approve a loan that will enable a company controlled by France's Louis Dreyfus Group to significantly expand its farmland holdings in the Southern Cone.
---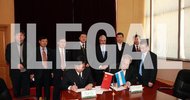 Soberania Alimentaria | 07 Jun 2011
The Permanent Forum for Life Dignity / Food Sovereignty Group, and the Grupo de Reflexión Rural, along with unions, student and teachers associations and many social organizations and political forces, convoke national and international journalists, social organizations, friends, colleagues and the general public to a Press Conference on June 10 2011 in Viedma, Rio Negro Province, Argentina.
---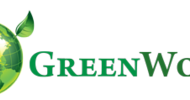 Greenworld BVI | 06 Jun 2011
Offshore investment firm GreenWorld (BVI) announces that it "now is able to offer individuals a unique African farmland investment opportunity in Sierra Leone".
---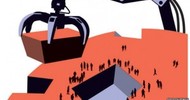 The Broker | 06 Jun 2011
"Most villagers think it's great when they see investors, losing sight of the more strategic, agrarian and environmental dimensions of the land deals. This clashes with the views of civil society and social movements. How to close this gap is the challenge that should be confronted by engaged researchers and activists," says Jun Borras of ISS.
---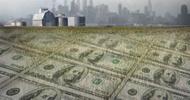 Pioneer Press | 06 Jun 2011
Across the Midwest, well-heeled outside investors are on the prowl to acquire the hard assets of US agribusiness, including farmland.
---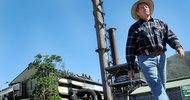 The Australian | 06 Jun 2011
Subsidiary of Singapore's Wilmar pays $115m for Australia's largest sugar mill operator and plans to buy back former cane land now used for timber plantations to expand sugar production.
---
Inquirer | 06 Jun 2011
An international fact-finding team is in the country to investigate the alleged land-grabbing by Philippine, Japanese and Taiwanese companies of some 11,000 hectares from indigenous peoples in Isabela to build the biggest bio-ethanol project in the Philippines.
---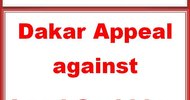 | 06 Jun 2011
Final call for organisations to sign the Dakar Appeal against land grabbing before 15 June 2011!
---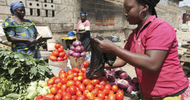 Daily Independent | 05 Jun 2011
Investors from South Korea have entered into discussions with the Ekiti State Government to invest in the agriculture sector in the state to the tune of about $400 million -- and 30,000 hectares.
---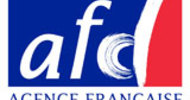 AfDB | 03 Jun 2011
A code of conduct developed by the African Development Bank that is being used as a guideline for investments by the African Agriculture Fund.
---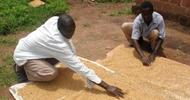 Daily Monitor | 03 Jun 2011
"We frankly told them, we had no land. They insisted we sign a Memorandum of Understating with them, a request we also refused. We only accepted to sign minutes of the meeting we held," Mr Okasai of Uganda's agriculture ministry said.
---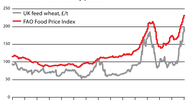 Knight Frank | 02 Jun 2011
Investors are thinking big when it comes to farmland purchases, reports Andrew Shirley in Knight Frank's Wealth Report 2011
---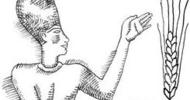 New York Times | 01 Jun 2011
For the sake of peace and future development cooperation, the nations of the Nile River Basin should come together to ban land grabs by foreign governments and agribusiness firms, writes Lester Brown
---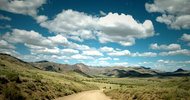 The Guardian | 01 Jun 2011
Environmentalists in Río Negro say the Chinese arrival will mean heavy use of agrochemicals, ecological degradation and severe strain on the region's water resources. Some of the land in question is virgin forest that would be deforested.
---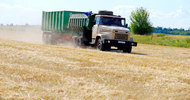 Agrimoney | 01 Jun 2011
Ukraine has ditched proposals to allow foreigners to buy up its farmland in a privatisation process, to prevent wealthy multinationals snapping up its farmland on the cheap.
---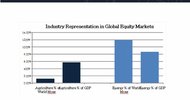 AllAboutAlpha | 30 May 2011
That land is far more complex and valuable than plain dirt was one of the central themes of FC Business Intelligence's "World Agriculture Investment USA" conference in Chicago on May 9-10, 2011. A report from AllAboutAlpha.
---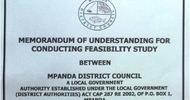 The Oakland Institute | 11 Aug 2010
Feasibility study to invest in a large scale agro-industrial project in the land designated as the Katumba and Mishamo refugee settlements
---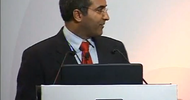 IndusLatin | 29 Apr 2010
Video of a speech by Dave Ramaswamy of Allied Venture about the opportunities for India to outsource its agriculture to Latin America.
---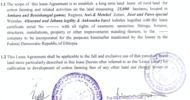 The Oakland Institute | 25 Dec 2009
A long term land lease (25 000 ha) for cotton farming in Amhara and Benishangul Gumuz regions for a period of 50 years (renewable)
---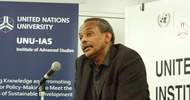 UNU-IAS | 13 Nov 2009
A look at land grabbing in Ethiopia, Sudan and Eritrea with a particular focus on pastoral and peasant farming communities, by Dr. Zeremariam Fre
---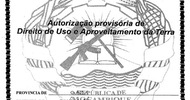 The Oakland Institute | 16 Sep 2009
Provisional authorization for land exploitation (1 000 ha) in the Gaza province and Terms of authorization of project "Emvest Limpopo Project (Matuba Farm)"
---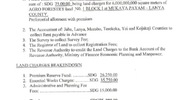 The Oakland Institute | 01 Sep 2008
The largest land deal in South Sudan to date was negotiated between Nile Trading and Development Inc. (NTD) and Mukaya Payam Cooperative in March 2008. The 49-year land lease of 600,000 hectares allows NTD full rights to exploit all natural resources in the leased land
---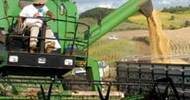 People's Daily | 07 jui 2011
Selon Ye Anping, du ministère chinois de l'Agriculture, l'achat de terres par les entreprises chinoises locales à l'étranger n'a aucun rapport avec les politiques du ministère de l'Agriculture de la Chine. Il s'agit d'un acte individuel de ces entreprises et d'une activité économique.
---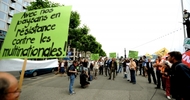 Tribune de Genève | 07 jui 2011
Selon les manifestants, les organisateurs de «Jetfin AGRO 2011», réunis aujourd'hui dans le palace genevois, mettent en péril le droit à l'alimentation et à l'eau dans le monde.
---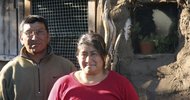 Cyberpresse.ca | 06 jui 2011
Ils possèdent 1 million d'hectares en Argentine, soit la superficie du Liban. Ils ont 16 000 vaches et 250 000 moutons. Mais plus que la laine, les joyaux du royaume Benetton sont la culture de céréales et la production de bois.
---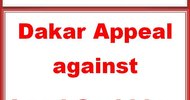 | 06 jui 2011
Dernier appel aux organisations : Signez l'appel de Dakar contre les accaparements de terres avant le 15 juin 2011 !
---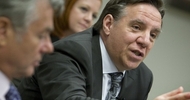 La Terre | 03 jui 2011
La Coalition pour l'avenir du Québec propose diverses mesures pour protéger les terres agricoles québécoises de la convoitise des investisseurs étrangers.
---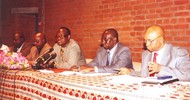 Le Républicain | 02 jui 2011
Le Parti pour la renaissance nationale a organisé une rencontre d'échange des informations et des analyses relatives à la cession des terres agricoles au Mali afin de déterminer les initiatives et actions destinées à préserver le patrimoine foncier national, l'environnement et la paix sociale, et assurer la sécurité et la souveraineté alimentaire du pays.
---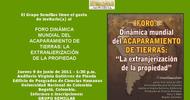 Grupo Semillas | 08 jun 2011
El foro se desarrollará en las ciudades de Bogotá y Cali los días 9 y 10 de junio y contará con la participación de dos expertos internacionales, quienes presentarán el fenómeno de la extranjerización de tierras desde una perspectiva global y regional, además del caso de Colombia y la crisis alimentaria mundial.
---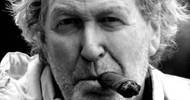 GRAIN | 07 jun 2011
El 10 de junio de 2011, la junta directiva de la Corporación Financiera Internacional (CFI) del Banco Mundial tiene previsto decidir sobre la conveniencia de ofrecer un préstamo esencial para Calyx Agro Ltd.
---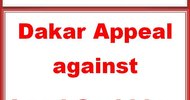 | 06 jun 2011
Llamado final a organizaciones para que se adhieran al llamamiento de Dakar contra el acaparamiento de tierras antes del 15b de junio de 2011!!
---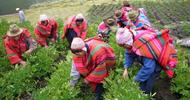 Boletín Agrario | 03 jun 2011
"Rechazo al acaparamiento de tierras que se está dando a escala mundial. Más de 40 millones de hectáreas están en manos de grandes corporaciones y ciertos gobiernos extranjeros".
---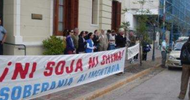 | 03 jun 2011
En el marco de la resistencia impulsada por las Asambleas Multisectoriales que tienen lugar en distintos puntos de la provincia, CONVOCAMOS AL PUEBLO RIONEGRINO, único protagonista capaz de pararle la mano al saqueo y entrega de nuestro patrimonio, a generar conciencia, organización y movilización para hacer frente a este megaproyecto sojero.
---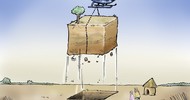 ADITAL | 03 jun 2011
Millones de hectáreas de superficies agropecuarias han pasado a manos de extranjeros aunque en muchos países no existen registros fiables ya que muchas operaciones son realizadas por sociedades anónimas y domiciliadas en paraísos fiscales.
---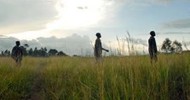 Finanzas | 01 jun 2011
Empresas del Reino Unido están a la cabeza de la compra de tierras en países africanos destinadas a la producción de biocombustibles, revela hoy el diario The Guardian.
---
farmlandgrab.org
weekly provides a list of the latest postings to farmlandgrab.org by email each week
farmlandgrab.org
is an open-publishing website, initiated by GRAIN, tracking today's global land grab for food production and people's movements against it
to unsubscribe from the list, click
this link
to visit or post materials to the website, click
this link