Food crisis and the global land grab
farmlandgrab.org weekly | 15 Jun 2011
---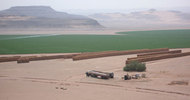 Reuters | 15 Jun 2011
Saudi Arabia's Minister of Agriculture calls Kazakhstan, Russia and Ukraine "probable countries of investment" in farmland and confirms Kingdom's continued interest in farmland in south Sudan.
---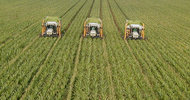 Business Insider | 15 Jun 2011
Farmland has been placed into the spotlight by "guru investors," wealth management funds, growing mega agri-industries, wealthy individuals, and food insecure nations.
---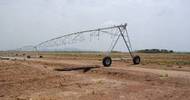 Bread for all | 15 Jun 2011
The Sierra Leone Network on the Right to Food today published the Independent Study report on the sugarcane project of the Geneva based firm Addax Bioenergy.
---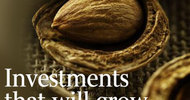 The Australian | 15 Jun 2011
The global financial crisis may have hit tax-effective agribusiness schemes hard, but the prospects of the small group of companies that survived are anything but gloomy. "We're actually tapping into the new GFC, which is the global food crisis," says Wayne Overall, executive director of agribusiness managed investment scheme operator Almond Investors Limited
---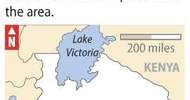 Des Moines Register | 14 Jun 2011
Iowa agribusiness investor Bruce Rastetter is leading a project to turn as much as 800,000 acres [324,000 hectares] of land in the east African country of Tanzania into a massive grain-and-livestock operation.
---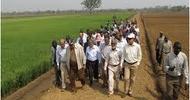 Daily Nation | 14 Jun 2011
It is true that many of the land deals are not structured to benefit local communities but it is wrong to claim that such investments will only help promote food exports at the expense of local needs, says Calestous Juma.
---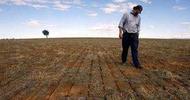 Stock & Land | 14 Jun 2011
The Swedish National Pension Fund is teaming up with US institutional investor TIAA-CREF to buy farmland in Australia.
---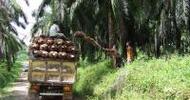 Jakarta Post | 13 Jun 2011
Indonesia's food estate policy that has encouraged foreign investment in agriculture may not prevent potential food crises, activists say.
---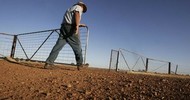 CBC | 13 Jun 2011
The mad scramble for Africa. Critics say the financial firms that helped cause the global recession by inflating the real estate bubble -- are back. And this time they're being accused of pulling the same tricks with the world's food supply.
---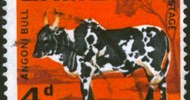 Express | 13 Jun 2011
The first Zambian company to float on Aim is planning to join the market in a listing which will help it raise £34million to buy 123,550 acres of prime farming land in Zambia.
---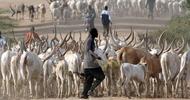 IPS | 13 Jun 2011
The escalation of violence around the north-south border in the run-up to Sudan's big divide has sparked fears of a new civil war, but experts contend that the issue is more about land and water rather than oil.
---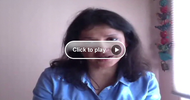 CNN | 12 Jun 2011
A new report published this week claims farmers in Africa are being driven off their traditional lands to make way for vast new industrial farming projects backed by European hedge funds seeking profits and foreign countries looking for cheap food.
---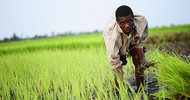 Asia Times | 10 Jun 2011
Nitol-Niloy Group and Bhati Bangla Agrotec of Bangladesh aim to invest an initial US$18 million to lease around 40,000 hectares of African land by the end of this year to grow foodstuff, most of which they will be obliged to sell in Bangladesh.
---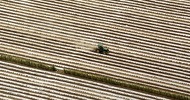 swissinfo.ch | 09 Jun 2011
Protestors have been demonstrating in Geneva against the growth in investments in agriculture that they say endangers food security in many developing countries.
---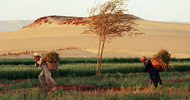 Guardian | 09 Jun 2011
Institutions including Harvard and Vanderbilt reportedly use hedge funds to buy land in deals that may force farmers out.
---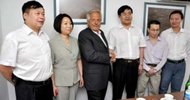 Bloomberg | 09 Jun 2011
The Chinese firm will finance farming of wheat, corn, soybeans, fruit and vegetables and the production of wine in Rio Negro without buying the 300,000 hectares of land, said Rio Negro's economy development secretary Maximiliano Bruno.
---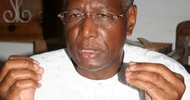 Angola Press | 08 Jun 2011
Foreign investment in land opens a new chapter in the colonization of Africa, said today (Tuesday) in London one of the leaders of the think-tank Coalition for Dialogue on Africa (CoDA).
---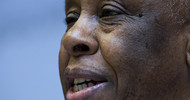 Bloomberg | 08 Jun 2011
Large-scale land deals in Africa have been characterized by a lack of transparency, making it impossible to assess their benefits, according to Festus Mogae, the former president of Botswana.
---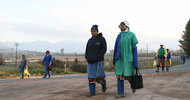 Business Day | 08 Jun 2011
Land Minister Nkwinti proposes "precarious tenure" policy rather than outright prevention of foreigners from owning SA land
---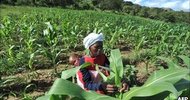 BBC News Africa | 08 Jun 2011
Hedge funds are behind "land grabs" in Africa to boost their profits in the food and biofuel sectors, a US think-tank says
---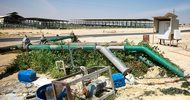 Bloomberg | 08 Jun 2011
Both companies are active farmland investors, with Citadel controlling a reported 200,000 hectares in Sudan and operating Egypt's largest dairy farm.
---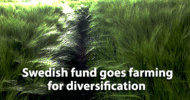 Top1000Funds | 08 Jun 2011
The Second Swedish National Pension Fund (AP2) will invest $250 million in a joint venture with a US pension fund and financial services provider to buy farmland in the United States, Brazil and Australia.
---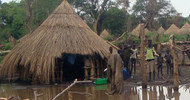 SMNE | 08 Jun 2011
SMNE independent commentary on report regarding political impact and recommendations.
---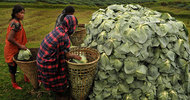 Aljazeera | 07 Jun 2011
Land is a powerful commodity that should be used for the betterment of humanity through farming and ecology.
---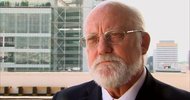 BBC | 23 May 2011
Companies in Bangladesh are planning to lease thousands of hectares of land for agriculture in some African countries. Robert Ziegler, the Director General of the International Rice Research Institute, believes that Bangladesh's food strategy will become more widespread.
---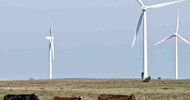 Philadelphia Inquirer | 17 May 2011
The world's second-oldest profession–farming–is a hot investment
---
World Bank | 18 Apr 2011
Video of the Panel: Can Funds and Financial Institutions promote good land-based investment practice? Featuring represetatives of Rabobank, Emergent Asset Management, TIAA-CREF and Galtere Ltd).
---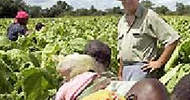 IDS | 06 Apr 2011
This paper analyses the shifting role of South African farmers, agribusiness and capital elsewhere in the Southern African region and the rest of the continent.
---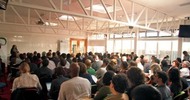 Land Deal Politics Initiative | 06 Apr 2011
This article details several new production and investment models developed in South Africa. According to the role of this country in the land grab rush, these models could become the norm.
---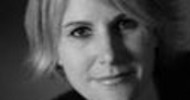 Top1000Funds | 02 Feb 2011
As a relatively new and untapped asset class, farmland remains mysterious to some insitutional investors. Greg Bright spoke to Charmion McBride, chief operating officer, global farmland, at Insight Investment in the UK.
---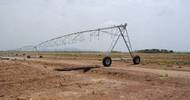 Pain pour le prochain | 15 jui 2011
Le Réseau Sierra-léonais pour le Droit à l'Alimentation a publié aujourd'hui une étude indépendante sur la location à long terme de vastes surfaces agricoles par Addax Bioenergy.
---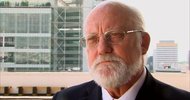 AFP | 14 jui 2011
"Il se pourrait que d'ici 25 ans l'Inde ou la Chine tirent des ressources significatives de leurs implantations en Afrique subsaharienne", prévoit Robert Zeigler, directeur général de l'Institut international de recherche sur le riz (IRRI).
---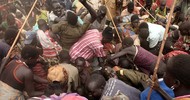 Slate | 13 jui 2011
A ce jour, la ruée vers les terres agricoles a davantage contribué à fomenter des troubles qu'à augmenter les stocks de nourriture, selon Lester Brown.
---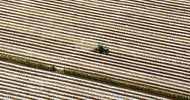 swissinfo.ch | 12 jui 2011
Genève puis Zurich ont accueilli cette semaine «jetfin AGRO», une rencontre d'investisseurs cherchant à faire de l'argent dans l'agriculture, l'eau, le bois et les ressources naturelles. Une provocation pour quelques 25 ONG et syndicats qui ont manifesté devant le palace genevois abritant la réunion.
---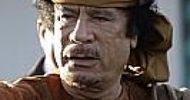 La Voix du Nord | 12 jui 2011
Beaucoup pensent que des centaines de millions de dollars pourraient passer entre les mailles du filet. Parmi ces investissements : le bail controversé de terres agricoles dans le delta du Niger au Mali.
---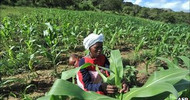 Les Echos | 09 jui 2011
« Certains investisseurs racontent qu'il est très facile d'acquérir une terre, qu'ils peuvent avoir généralement ce qu'ils veulent en donnant une bouteille de Johny Walker au chef de tribu et en lui promettant des emplois et du progrès, promesses qui ne sont pas tenues » s'indigne Anuradha Mittal, directeur d'Oakland Institute.
---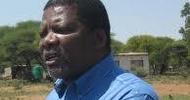 Xinhua | 08 jui 2011
Le gouvernement sud- africain va faire pression en faveur de la restriction de la propriété terrienne pour les étrangères en Afrique du Sud, a rapporté mercredi le quotidien Business Day à Johannesburg.
---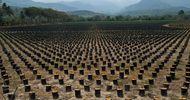 Le Monde | 03 jui 2011
Au Guatemala, le marché de l'huile de palme est détenu par cinq familles. Et l'un de ces geants guatélmaltèques, Palma del Ixcán, est une filiale de la comagnie texane Green Earth Fuels, controlée par les fonds d'investissement Goldman Sachs et Carlyle
---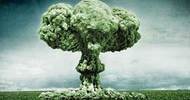 Agencia Periodística del Mercosur | 13 jun 2011
¿Un enclave chino en territorio argentino?Un convenio de inversión agroalimentario entre la provincia argentina de Río Negro y una empresa china genera fuertes cuestionamientos. La Facultad de Periodismo y Comunicación Social de la Universidad Nacional de La Plata se suma al debate.
---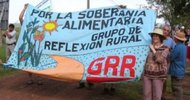 Grupo de Reflexión Rural | 12 jun 2011
Las organizaciones sociales seguimos la lucha. Desde Viedma se preparan nuevas movilizaciones, se arman boletines informativos, se distribuye por todos lados afiches llenos de consignas y se reúnen los compañeros todas las semanas.
---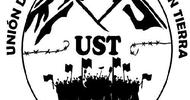 Agencia Periodística del Mercosur | 11 jun 2011
Argentina enfrenta una gran presencia de propietarios extranjeros en su suelo. La defensa del territorio y una iniciativa nacional.
---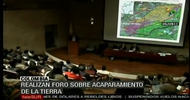 TeleSUR | 10 jun 2011
En Bogotá, Colombia, se realizó un foro sobre acaparamiento de tierra y la extranjerización de la propiedad. Asistieron representantes de Ecuador, Argentina y México.
---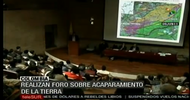 Wilson Arias | 10 jun 2011
La crisis agroalimentaria mundial y el acaparamiento de tierras a principios del siglo XXI, ponencia presentada por Miguel A. Ruiz Acosta, estudiante del Doctorado en Estudios Latinoamericanos de la UNAM y miembro del Colectivo SURgente en Ecuador.
---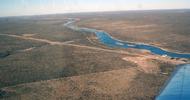 RioNegro.com | 04 jun 2011
El debate por el convenio con una empresa china para facilitarle el cultivo y explotación de soja en grandes extensiones de Río Negro llegó a las páginas del prestigioso diario inglés 'The Guardian'.
---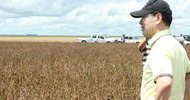 DCI | 10 Jun 2011
Após a parceria com empresas chinesas para a instalação de uma industria esmagadora de soja na Bahia, o estado já se prepara para fechar um acordo com a Coreia do Sul. O governo da Bahia não descarta investimentos na produção e em compra de terras.
---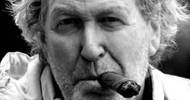 Matutações/GRAIN | 10 Jun 2011
O Banco Mundial prepara-se para injetar 30 milhões de dólares num fundo que compra terra arável na América Latina em nome de algumas das pessoas mais ricas do mundo
---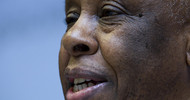 Lusa | 09 Jun 2011
O investimento estrangeiro em terras no continente africano "é bem-vindo mas precisa de um quadro legal que garanta a transparência", afirmou hoje o ex-Presidente do Botsuana em Lisboa à Agência Lusa.
---
Pusaka | 09 Jun 2011
New publication explores the likely impacts of the Merauke Integrated Food and Energy Estate (MIFEE) on the Malind peoples of Southern Papua in Indonesia. In Bahasa Indonesia.
---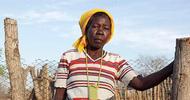 Lusa | 08 Jun 2011
Moçambique já regista "focos de conflitos" entre a população e investidores estrangeiros no acesso à terra, devido às cumplicidades entre as elites locais e o grande capital na exploração dos recursos naturais, considera o economista moçambicano João Mosca.
---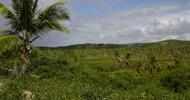 Lusa | 07 Jun 2011
Moçambique é um dos alvos principais da "corrida à terra" por investimentos estrangeiros no continente africano, com a China e a Suécia à frente dos principais projetos, revelou hoje em Lisboa a Coligação para o Diálogo Sobre África (CoDA).
---
L'OrA deLL'EReSia! | 26 May 2011
Panoramica delle cosietà elvetiche coinvolte nell'accparramento di terre.
---
farmlandgrab.org
weekly provides a list of the latest postings to farmlandgrab.org by email each week
farmlandgrab.org
is an open-publishing website, initiated by GRAIN, tracking today's global land grab for food production and people's movements against it
to unsubscribe from the list, click
this link
to visit or post materials to the website, click
this link