Food crisis and the global land grab
farmlandgrab.org weekly | 22 Jun 2011
---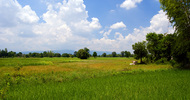 Bangkok Post | 22 Jun 2011
The movement towards acquiring agricultural land in low-income countries will intensify and Thailand will be of interest to investors, as it is well-endowed with good land, a lot of rain and largely uninterrupted, warm sunshine all year.
---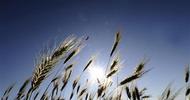 Reuters | 22 Jun 2011
Some pension funds are beginning to question their investments in commodities after accusations that massive flows into the sector have distorted markets, fuelled food inflation and hurt poor nations.
---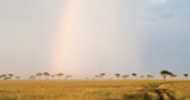 I&PE | 21 Jun 2011
Denmark's PKA has invested DKK250m (€33.5m) in African agriculture via the Silverland private equity fund (a SilvertStreet Capital fund)
---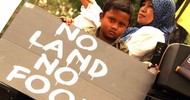 | 20 Jun 2011
Hundreds of civil society organisations including farmers' movements, women's groups and non-governmental organisations, will launch a global appeal against farmland grabbing during the G20 meeting on Agriculture in Paris on June 22 and 23.
---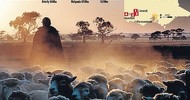 The Age | 19 Jun 2011
Local stock and station agents in Western District Australia estimate the Qatar government paid a premium of up to 20 per cent in order to secure the controversial deal,
---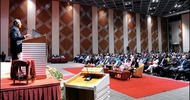 Bernama | 18 Jun 2011
World's largest agribusiness company would like to become a "mini UN" in Liberia.
---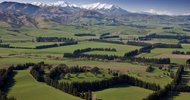 OPP | 17 Jun 2011
New Zealand-based agency Bayleys is putting together a portfolio of overseas property opportunities, including farms, to take on a roadshow to South East Asia, Europe and Britain.
---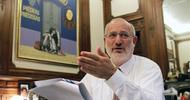 Dow Jones | 17 Jun 2011
Last week, China's largest farming company, Heilongjiang Beidahuang Nongken Group, inked a joint venture with Argentina's Cresud SA to buy land and farm soybeans.
---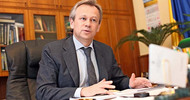 Bloomberg | 16 Jun 2011
Ukraine should not sell farmland to foreigners so local producers can improve agricultural output says Agriculture Minister Mykola Prysyazhnyuk.
---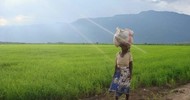 IPP Media | 16 Jun 2011
Kilombero Plantations Limited chief executive officer Carter Coleman talks about his company's large-scale farming operations IN Tanzania, including the removal of the "Project Affected Persons" previously farming the lands.
---
Crikey | 16 Jun 2011
Government-backed companies, as Hassad Food, have begun buying up farmland around the world, with Australia's vast tracts of top quality primary production land a prime target.
---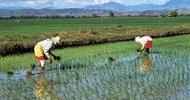 Bulatlat.com | 16 Jun 2011
The implications of foreign land deals are tremendous, especially on farmers' rights, food security and national sovereignty.
---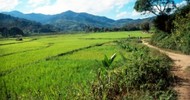 IBON | 16 Jun 2011
The Philippines is among the leading target countries for land deals despite provisions in the Constitution barring foreigners from owning land.
---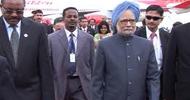 SMNE | 15 Jun 2011
Letter asks Indias to join with Ethiopians and other Africans in confronting the hundreds of Indian companies who are now at the forefront of colluding with African dictators in robbing the people of their land, resources, lives and future
---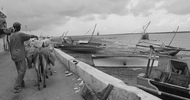 Nairobi Star | 08 Jun 2011
Hundreds of Lamu farmers are up in arms against chiefs and district officers they claim collude with unscrupulous buyers to sell off their land.
---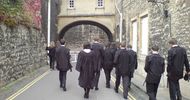 Global Money Management | 03 Dec 2010
Real asset investments held by the fund include farmland and natural resources.
---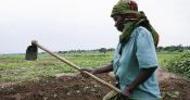 PANA | 21 jui 2011
Près de 290.000 hectares de terres agricoles ont été retirés à des investisseurs étrangers défaillants par le gouvernement du Mali, a indiqué mardi à la PANA une source proche du gouvernement malien.
---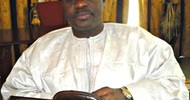 Le Républicain | 21 jui 2011
Le ministre délégué auprès du Premier ministre chargé du développement intégré de la zone Office du Niger, Abou Sow, a été confondu, hier, par le député Belco Bah sur la cession des terres de l'Office du Niger, à l'Assemblée nationale du Mali.
---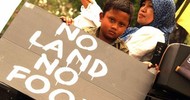 | 20 jui 2011
Des centaines d'organisations de la société civile notamment des mouvements paysans, des groupes de femmes et des organisations non-gouvernementales, lanceront un appel mondial contre l'accaparement des terres agricoles lors de la rencontre du G20 sur l'agriculture qui se tiendra à Paris les 22 et 23 juin.
---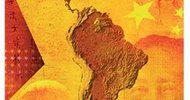 Intereconomía | 21 jun 2011
Mientras la Unión Europea sigue atascando la liberalización del comercio agrícola con el Mercosur y el Senado de Estados Unidos pone mil trabas a nuevos acuerdos de libre comercio, China viaja, invierte y compra ingentes cantidades de materias primas en América del Sur.
---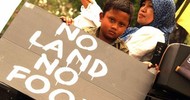 | 20 jun 2011
Cientos de organizaciones de la sociedad civil, incluyendo movimientos de agricultores y ganaderos, grupos de mujeres y organizaciones no gubernamentales, harán un llamamiento internacional contra el acaparamiento de tierras en el marco de la reunión sobre agricultura del G20, celebrada en París el 22 y 23 de junio.
---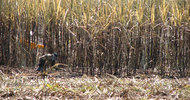 Agencia Periodística del Mercosur | 19 jun 2011
India desembarca en nuestra región y se suma a las potencias que buscan aprovechar los recursos naturales de estas latitudes.
---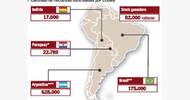 Cronista Comercial | 17 jun 2011
La compañía avanza en el negocio de puesta en valor de tierras. Vendió también una parcela en ese país adquirida en 2008 por un precio casi 75% superior al de compra
---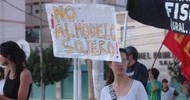 GRR | 17 jun 2011
La Asamblea de
[email protected]
y Organizaciones de la región del Alto Valle conovoca a la comunidad del Alto Valle a expresarse públicamente el próximo 20 de Junio en defensa de nuestra soberanía alimentaria y contra la política de entrega territorial
---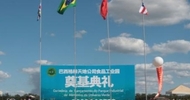 IG | 10 Jun 2011
Proposta da Secretaria de Agricultura condiciona acesso a propriedades para investidor que agregar valor à produção de commodity.
---
farmlandgrab.org
weekly provides a list of the latest postings to farmlandgrab.org by email each week
farmlandgrab.org
is an open-publishing website, initiated by GRAIN, tracking today's global land grab for food production and people's movements against it
to unsubscribe from the list, click
this link
to visit or post materials to the website, click
this link