Food crisis and the global land grab
farmlandgrab.org weekly | 29 Jun 2011
---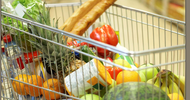 Zawya | 29 Jun 2011
The GCC's food import bill stood at $25.8-billion in 2010, and will more than double to reach $53.1-billion in 2020, according to an Alpen Capital report.
---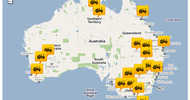 Crikey | 29 Jun 2011
As controversy continues to bubble in Australia over the latest big local farmland buy-up and what it means for food production, it's worth looking to see where these foreign raiders are coming from, who's backing them and how other countries are tightening their regulations to stop them.
---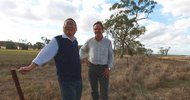 The Australian | 29 Jun 2011
The buy-up of prime agricultural land by Shenhua has sparked a furious political debate in Australia
---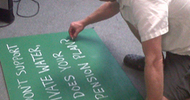 GRAIN | 29 Jun 2011
Pension funds may be one of the few classes of land grabbers that people can pull the plug on, by sheer virtue of the fact that it is their money.
---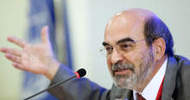 Globe and Mail | 27 Jun 2011
Mr. Graziano, newly elected director general of the FAO, said the land-grab pace was not significant, but that the situation needs to be monitored because "every serpent starts off small."
---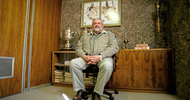 Mail & Guardian | 24 Jun 2011
"In a world where war is provoked by food scarcity, farmers are the peacekeepers. No surprise, then, so many regimes want more of them," writes a journalist visiting the South African farmers taking up farming in Georgia.
---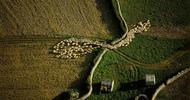 Reuters | 24 Jun 2011
"About 10,000 hectares of land will be leased to foreign investors... We will open the offer by the end of next month, and then consider the demand, but it should be soon because the agricultural season starts in September," Agriculture Minister Mokhtar Jalouli said.
---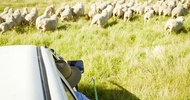 ON LINE opinion | 24 Jun 2011
There is nothing new about foreign investment in Australian agribusiness. But a number of things are happening now which have not occurred before, writes Mike Pope.
---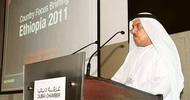 Gulf News | 24 Jun 2011
UAE-based food company IFFCO Group will be investing in palm oil plantations and cattle processing facility in Ethiopia — a country that could be one answer to UAE's food security issues, said a senior company official.
---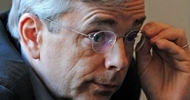 Kyiv Post | 23 Jun 2011
Thomas Mirow, president of the European Bank for Reconstruction and Development, advises the Ukraine, on behalf of foreign investors, to drop its moratorium on the sale of farmland to foreigners.
---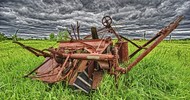 BIJ | 22 Jun 2011
Today as the first ever G-20 agriculture meeting starts in Paris, the Bureau is launching a series of investigations into the role played by financial investors in commodity and food markets, focusing on the rising involvement of private equity in buying land around the world and its new food frontier, fish farming.
---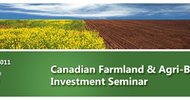 Bonnefield | 22 Jun 2011
leading experts in Canadian farmland investment and agri-business investment will meet at the Canadian Farmland & Agri-Business Investment Seminar.
---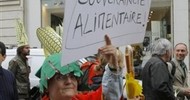 Irish Times | 22 Jun 2011
As the G20's agriculture ministers arrived in Paris for a two-day meeting, more than 500 non-governmental organisations from around the world have delivered a petition calling for a halt to land grabbing under the guise of "responsible agricultural investment".
---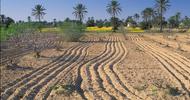 TAP | 28 jui 2011
Le ministère de l'Agriculture et de l'Environnement a nié la décision de la Tunisie de louer 10 mille hectares de terres agricoles aux investisseurs étrangers.
---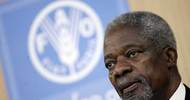 Témoignages | 27 jui 2011
Samedi, lors d'une conférence de la FAO, le président de l'Alliance pour une révolution verte en Afrique dénonce l'accaparement des terres par les grandes puissances
---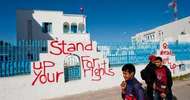 African Manager | 26 jui 2011
Le ministre de l'Agriculture et de l'Environnement, Mokhtar Jellali, déclarait que «le pays fournira environ 10 000 hectares de terres agricoles à des investisseurs étrangers si le pays enregistre une bonne récolte de céréales en 2011».
---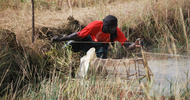 PANA | 24 jui 2011
Près de 450.000 hectares de terres agricoles maliennes sont convoités par des investisseurs étrangers qui attendent actuellement le traitement de leur demande, a indiqué jeudi à la PANA une source proche du gouvernement malien.
---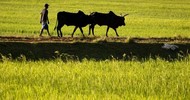 Madagascar Tribune | 24 jui 2011
La balle est dans le camp des dirigeants pour mettre en œuvre une politique agricole visant à atteindre l'autosuffisance alimentaire sans avoir recours à la vente de terres aux investisseurs étrangers
---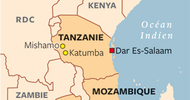 Courrier International | 23 jui 2011
Après les Etats et les entreprises étrangères, les grandes facultés d'outre-Atlantique investissent massivement sur le continent noir. Et les paysans locaux n'en bénéficient guère.
---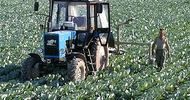 RFI | 22 jui 2011
« Les petits paysans, qui ne possèdent que quelques hectares, n'auront pas les moyens de résister à la pression financière des grands groupes », martèle Ivan Kyrylenko, « c'est pourquoi l'opposition ukrainienne demande la prolongation du moratoire. »
---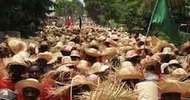 AlterPresse | 21 jui 2011
Des milliers de paysannes et paysans ont marché pendant plusieurs heures, le mardi 21 juin 2011, dans plusieurs rues de la ville de Hinche sous le thème « L'accaparement des terres du pays, un danger pour la souveraineté agricole »
---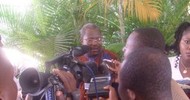 SYNPA | 28 avr 2011
Travail de concertation nationale entre les différents acteurs engagés dans la lutte contre l'accaparement des terres agricoles et la promotion des semences locales au Bénin pour garantir la souveraineté alimentaire.
---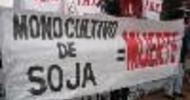 Agencia de Noticias biodiversidadla | 28 jun 2011
El 20 de junio, en la ciudad de General Roca, Río Negro, la Asamblea de
[email protected]
y Organizaciones del Alto Valle Movilizados por la Soberanía Alimentaria convocó una manifestación pública.
---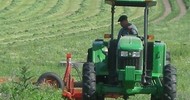 Radio Mundial | 25 jun 2011
El representante del Movimiento Vía Campesina en Venezuela señaló que las trasnacionales son los diablos de campo, representadas por los productos transgénicos
---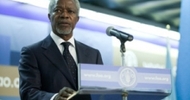 FAO | 25 jun 2011
Los especuladores compraron en 2009 un territorio en África del tamaño de Francia
---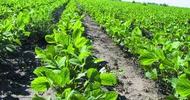 Clarín | 23 jun 2011
El grupo asiático es el mismo que sembrará soja en Río Negro
---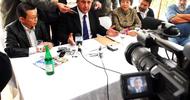 Río Negro | 23 jun 2011
24 viedmenses iniciaron acción ante el juez del STJ Sodero Nievas. Pidieron que le ordene al Ejecutivo rionegrino que no avance en la implementación de los convenios suscriptos con la empresa estatal china Heilongjang Beidahuang
---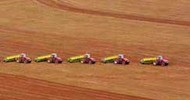 Diario de Cuiaba | 23 Jun 2011
Objetivo "é criar um instrumento de controle sobre o uso da terra". O anteprojeto de lei é a terceira ação de governo sobre terras estrangeiras.
---
farmlandgrab.org
weekly provides a list of the latest postings to farmlandgrab.org by email each week
farmlandgrab.org
is an open-publishing website, initiated by GRAIN, tracking today's global land grab for food production and people's movements against it
to unsubscribe from the list, click
this link
to visit or post materials to the website, click
this link