Food crisis and the global land grab
farmlandgrab.org weekly | 06 Jul 2011
---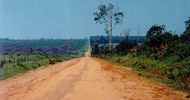 farmlandgrab.org | 06 Jul 2011
Groups from Latin America, Europe and around the world issue open letter calling on International Finance Corporation to reject a proposal to finance Calyx Agro's Latin American farmland grabs for foreign investors.
---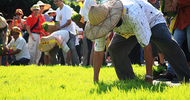 TRF | 06 Jul 2011
Taiwan Rural Front holds an international press conference today, requesting the authority to stop land grabbing in Taiwan. It also announces its "return" to the Ketagalan Boulevard on July 16th, with farmers whose farmlands are under the threat of unjust expropriation.
---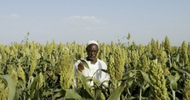 AFP | 05 Jul 2011
In recent months, farmers have staged sporadic demonstrations against what they consider an unacceptable offer by the government to buy their land. Some have degenerated into violent confrontations with the police.
---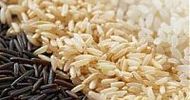 The Australian | 04 Jul 2011
"Ultimately, we want to see more, not less, investment in Australian agriculture for the benefit of our industry, but we need to be very clear about the motives," says Jock Laurie, head of Australia's National Farmers Federation
---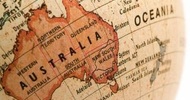 The Austalian | 04 Jul 2011
"You get a clash of sovereignties. You might take an individual to court or a corporation to court. But I think you'll be very concerned if you take a country to court especially when that country is far bigger than the one you live in," Australian Senator Joyce said.
---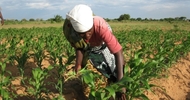 Guardian on Sunda | 03 Jul 2011
The most disturbing question here is: who should have powers to give 800,000 hectares to a foreigner under a 99-year lease arrangement, and under what procedures?
---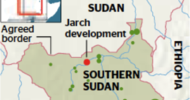 The Times | 02 Jul 2011
Investors, such as Jarch Management and Nile Trading and Development, are buying up huge tracts of fertile land in Southern Sudan.
---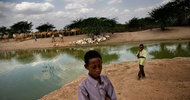 The Guardian | 02 Jul 2011
Villagers vow to resist as wildlife vanishes and they are driven from their land to make way for water-thirsty crops.
---
ANA | 02 Jul 2011
Asian investors have overtaken Europeans as the biggest buyers of Australian land, a snapshot of foreign acquisitions reveals.
---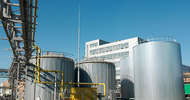 The Financial | 02 Jul 2011
EBRD funds Ukrfarm, a subsidiary of the Renaissance Group, to bring an additional 50,000 hectares of land in the Ukraine into crop production.
---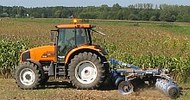 AFP | 01 Jul 2011
Australia's left-leaning Greens party on Friday called for foreign investment laws to be beefed up to cover farming land and water licenses, fearing too much was falling into overseas hands.
---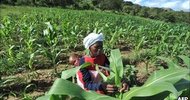 Pambazuka News | 01 Jul 2011
Pambazuka News spoke to Anuradha Mittal, Jeff Furman and Frederic Mousseau about what prompted their research on large-scale investments in land in Africa and what they discovered.
---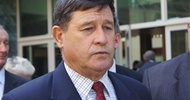 The Land | 01 Jul 2011
Minister of Agriculture says Chinese government controlled company's acquisition of some of the Australia's richest food growing areas is too great a risk for the nation.
---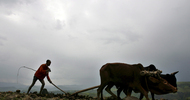 Al Jazeera | 01 Jul 2011
African farmers do need investment and support. They desperately need decent roads and access to local markets, processing equipment to add value to their own diverse farm produce, storage and drying facilities to prevent post-harvest losses, and basic amenities such as schools and health centres and water wells to improve rural lives, so that farming communities can thrive. But foreign investors are not in business to provide any of these things.
---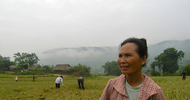 FAO | 01 Jul 2011
Electronic consultation on the Principles for Responsible Agricultural Investment that respect rights, livelihoods and resources (RAI Principles).
---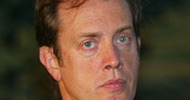 Business Insider | 01 Jul 2011
For obvious reasons, there isn't much out there about who's buying what and how much in Africa. But what OI has discovered is a small number of investors paying sometimes nothing for large plots of land in some African countries.
---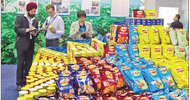 China Daily | 01 Jul 2011
PepsiCo Inc, the world's second-largest food and beverage company, will continue its investment in China's agricultural sector.
---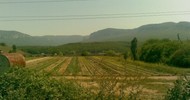 Bloomberg | 01 Jul 2011
The investment is expected to boost Cyprus-based UkrFarm's arable land holdings in the Ukraine to 300,000 hectares by 2013 from 250,000 hectares.
---

PRWEB | 01 Jul 2011
Land Investment Firm, TW Hammerson sees soaring values for farmland in the UK, with an increasing demand for farmland in Africa.
---
Standard Times | 28 Jun 2011
Full force delegation headed by the EPA Executive Chairperson, Madam Haddijatou Jallow, visited the Addax operational areas and got first hand information from the community people.
---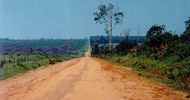 farmlandgrab.org | 06 juil 2011
Une lettre ouverte exhorte la Société financière internationale à rejeter une proposition de financement concernant une entreprise spécialisée dans l'acquisition de terres agricoles en Amérique latine pour des investisseurs étrangers.
---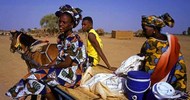 APS | 05 juil 2011
L'accaparement des terres en milieu rural est une préoccupation qu'il faut intégrer dans la réforme foncière, a indiqué mardi à Dakar l'ONG Enda-Pronat, qui vient de réaliser une étude sur "l'amélioration et la sécurisation de l'accès des femmes au foncier au Sénégal".
---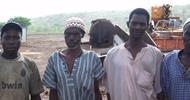 IAI | 30 jui 2011
Histoire de la lutte victorieuse de l'Union des Associations et des Coordinations d'Associations pour le Développement et la Défense des Droits des Démunis au Mali contre pour récupérer les terres de cultures ayant fait l'objet de bornage unilatéral par l'entreprise chinoise COVEC sans qu'ils en soient informés ou associé
---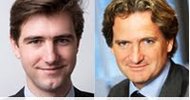 Reuters | 29 jui 2011
Le producteur français de matières premières agricoles AgroGeneration a lancé une augmentation de capital de 10 millions d'euros afin de financer l'acquisition de silos en Ukraine et le développement du groupe en Argentine.
---
Mediapart | 27 jui 2011
Addax loue sur 50 ans près de 52.000 hectares. Le but : transformer dès l'an prochain 100.000 tonnes de canne à sucre en bioéthanol qui viendra remplir les réservoirs des voitures en Europe.
---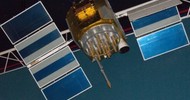 Hub Rural | 15 mai 2011
Ce site, qui contient déjà plus d'une centaine de ressources, propose une entrée actualités qui comprend 2 sections sur les acquisitions massives de terres (« veille satellitale » et « information et analyse du phénomène »)
---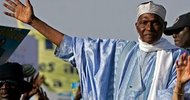 Hub Rural | 13 mai 2011
Un accord en voie de finalisation entre le Sénégal et l'Inde porte sur l'aménagement de 150 000 ha au Sénégal pour la culture du riz, du maïs, de l'arachide, du coton et de céréales. Le Conseil des ministres sénégalais du 11 mai 2011 confirme cette information.
---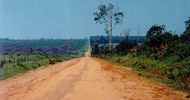 farmlandgrab.org | 06 jul 2011
Una carta abierta de organizaciones de la sociedad civil pide a la Corporación Financiera Internacional del Banco Mundial que rechace una propuesta para financiar a Calyx Agro
---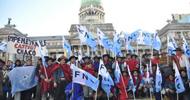 Noticias Congreso Nacional | 05 jul 2011
El Frente Nacional campesino y aborigen arribó al Congreso en el cierre de la Marcha Nacional de El Impenetrable, proveniente del norte del país, para pedir por la sanción de la ley que regule la extranjerización de tierras.
---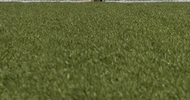 Infobae | 04 jul 2011
En total, son unas 700 mil hectáreas, un número que aseguran que crecerá en los próximos años. Las autoridades brasileñas ven con buenos ojos que capitales extranjeros alquilen campos para el cultivo, pero hay rechazo entre los productores locales
---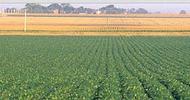 Rebelión | 04 jul 2011
El proyecto de ley presentado por el gobierno nacional de "Protección al dominio nacional sobre la propiedad de tierras rurales", tal como dice su nombre, no evitará la extranjerización de la tierra.
---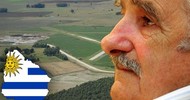 La República | 04 jul 2011
Desde las esferas del gobierno, deberían mirar al Brasil, donde con toda firmeza, terminantemente se prohibió la adquisición de tierras a empresas que estaban adquiriendo extensiones astronómicas de tierra brasileña para una potencia extranjera.
---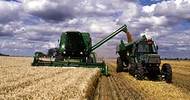 CCS | 01 jul 2011
Numerosos fondos de inversión, fondos soberanos e inversores institucionales están adquiriendo tierras de cultivo en países empobrecidos, a expensas de las personas que viven en esas tierras y que dependen de ellas para su subsistencia.
---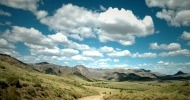 Salva la Selva | 22 jun 2011
Pidamos a los legisladores de Río Negro que sean responsables de sus actos, ya que entre hoy jueves 23 y la semana que sigue debatirán sobre este asunto. La carta se envía a 41 legisladores.
---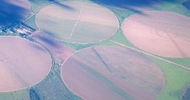 Midia News | 02 Jul 2011
No início de abril, uma delegação baiana desembarcou na China - aproveitando a visita da presidente Dilma Rousseff à Ásia - para dar encaminhamento a este e a outros investimentos estrangeiros.
---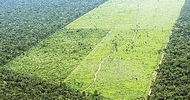 Midia News | 01 Jul 2011
Conforme proposta, governo deve emitir autorização para aquisições acima de cinco hectares
---
farmlandgrab.org
weekly provides a list of the latest postings to farmlandgrab.org by email each week
farmlandgrab.org
is an open-publishing website, initiated by GRAIN, tracking today's global land grab for food production and people's movements against it
to unsubscribe from the list, click
this link
to visit or post materials to the website, click
this link