Food crisis and the global land grab
farmlandgrab.org weekly | 13 Jul 2011
---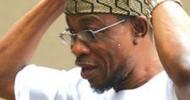 Osun Defender | 13 Jul 2011
Osun State (Nigeria) Governor Aregbesola told Chinese investors that there is fertile land for investors in the state
---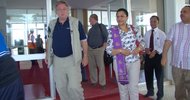 The Guardian | 12 Jul 2011
At least 21 investors from famous US firms who were in Tanzania to scout for business opportunities for 10 days have acquired, among other things, land for production of food crops in East Africa's second largest economy.
---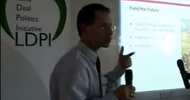 courtesy of WHY Hunger | 11 Jul 2011
"We request that the US government recognize that simply trying to make land grabs more 'responsible' is not enough to address the problems of growing hunger in the Global South."
---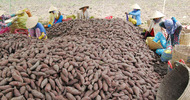 VietNamNet | 11 Jul 2011
Not only collecting sweet potatoes in Vietnam, Chinese have also been coming to Vietnam, leasing land to grow sweet potatoes to export to third countries.
---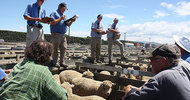 Scoop | 11 Jul 2011
New Zealand's relative isolation and high-priced property means the nation has missed out on a global grab for land, especially farms, despite rising public disquiet about such sales, the New Zealand Institute of Economic Research says.
---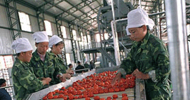 Stock & Land | 11 Jul 2011
Corporate Chinese interest in Australian rural land assets is gaining momentum and there are several players on the hunt across a wide spectrum of ­sectors: sugarcane, cotton, wool, tomatoes and grapes for wine.
---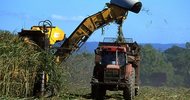 Bloomberg | 11 Jul 2011
Overseas buyers may boost investment in agriculture assets in Australia, the fourth-biggest shipper of wheat, as they seek to secure supply to meet surging food demand, said Queensland Sugar Ltd. Chairman Alan Winney.
---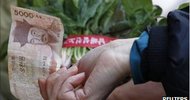 Bloomberg | 10 Jul 2011
Korea wants to secure a total of 380,000 hectares of overseas farmland by 2018, the agriculture ministry said in an e-mailed statement today. Priority countries include the Philippines, Cambodia, Ukraine, Indonesia and Russia.
---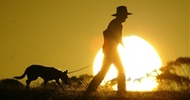 The Land | 10 Jul 2011
Australia's Federal Opposition will establish a working group to investigate options for sharpening rules governing the sale of Australian agricultural land and agribusinesses, to foreign entities.
---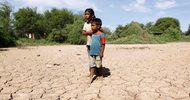 The Guardian | 08 Jul 2011
The Chaco – which stretches across Argentina and Paraguay – is now being ripped up and converted to US-style ranchland by bulldozers even faster than it was before and the few Indians who live there have never felt more threatened, writes John Vidal
---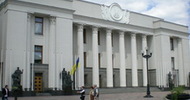 Land Union of Ukraine | 08 Jul 2011
The Parliament of Ukraine on Thursday, July 7, adopted a law "On State Land Cadastre".
---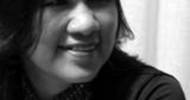 GMA News | 07 Jul 2011
Over 100 women from seven continents joined the International Womens Alliance (IWA) which focused on landlessness and widespread land grabbing.
---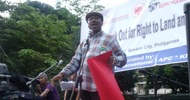 Bulatlat | 07 Jul 2011
Peasant leaders and agrarian reform advocates joined their Filipinos counterparts in the first "International Speak Out Against Global Land grabbing" held in Quezon City.
---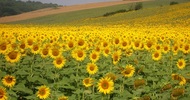 Romania Business Insider | 07 Jul 2011
Romanian officials have started to express worries about an increasing number of foreign companies buying agricultural land in Romania.
---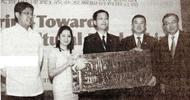 GMA News | 07 Jul 2011
Fifteen private firms from mainland China -- including Beidahuang Group -- are in the Philippines looking for investment partners in the agriculture sector
---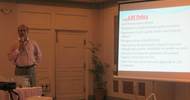 Pakistan Times | 05 Jul 2011
Land grabbing in Pakistan has faced stiff resistance in different forms by the members of civil society organizations including farmers' organizations, Tanveer Arif says.
---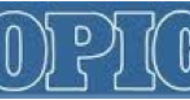 OPIC | 28 Jun 2011
The US Overseas Private Investment Corporation pours $150 million into fund targeting farmland acquisitions in Malawi, Mozambique, South Africa, Tanzania, Uganda, and Zambia
---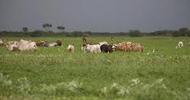 Future Agricultures | 22 Jun 2011
A short article on the land grab phenomenon: What are the drivers? Who is doing the grabbing? What are the main issues? What implications for the future ?
---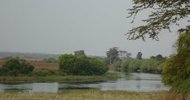 Ukzambians | 13 May 2011
The Zambia Development Agency has short-listed 10 local and foreign companies (such as Chayton Capital or Pro Alia Investment) which expressed interest in the development of Nansanga farm block (155 000 ha) in Serenje.
---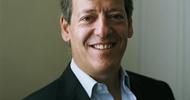 Pergam | 11 juil 2011
Selon lui, la « nouvelle équation agricole » oblige à recourir à « une meilleure logistique agricole pour être plus efficient » et améliorer la productivité des terres.
---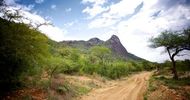 Rue89 | 08 juil 2011
Le Sud-Soudan devient formellement indépendant samedi. Ravagé par la guerre, convoité pour son pétrole, le nouveau pays dispose d'un fort potentiel agricole. Et les investisseurs étrangers l'ont bien compris.
---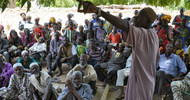 La Via Campesina | 07 juil 2011
La Via Campesina et la Coordination nationale des organisations paysannes du Mali vous convient à venir écouter, échanger et soutenir ceux et celles qui vivent ces réalités tous les jours, non seulement leur souffrance mais aussi leurs résistances.
---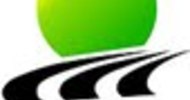 Infocampo | 08 jul 2011
Esta empresa es parte de la avanzada transoceánica china del nuevo paradigma de la seguridad alimentaria, que mutó de basarse en el autoabastecimiento a asegurarse la provisión de las materias primas invirtiendo en agro en países en desarrollo.
---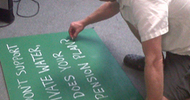 GRAIN | 30 jun 2011
Los fondos de pensiones pueden ser uno de los pocos tipos de acaparadores de tierras que los trabajadores pueden desbaratar, por el sólo hecho que ellos son los dueños del dinero
---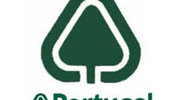 Midiamax | 13 Jul 2011
As mudanças na legislação brasileira que restringiram a compra de terras por estrangeiros no país foram apresentadas como motivo principal para a gigante portuguesa Portucel Soporcel suspender um projeto de investimento.
---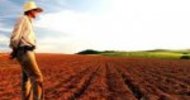 IHU | 13 Jul 2011
"Com a crise climática e ambiental, biodiversidade, terra e água assumem significados cada vez mais estratégicos em escala global. O Brasil, em especial a Amazônia, é abundante nesses recursos, cujos controles passam pelo controle da terra."
---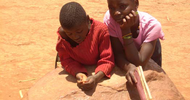 | 11 Jul 2011
Análise Preliminar do Fenómeno de Usurpação de terras em Moçambique. Casos de Estudo
---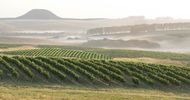 Topnews | 10 Jul 2011
O Estado brasileiro precisa ter essa informação e conhecer as atividades desenvolvidas por estrangeiros
---
farmlandgrab.org
weekly provides a list of the latest postings to farmlandgrab.org by email each week
farmlandgrab.org
is an open-publishing website, initiated by GRAIN, tracking today's global land grab for food production and people's movements against it
to unsubscribe from the list, click
this link
to visit or post materials to the website, click
this link