Food crisis and the global land grab
farmlandgrab.org weekly | 20 Jul 2011
---
Land Union of Ukraine | 20 Jul 2011
In July, 19 in Verkhovna Rada of Ukraine was registered the project of Law "On Land Market". It was brought in by Nikolay Azarov, the head of the Cabinet of Ministers of Ukraine.
---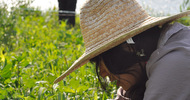 Korea Times | 19 Jul 2011
There are 73 South Korean companies farming on over 23,000 ha of land in 18 countries, according to a new report.
---
Land Union of Ukraine | 18 Jul 2011
Land Union of Ukraine
---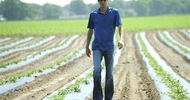 AP | 16 Jul 2011
They believe food will only get more expensive around the world
---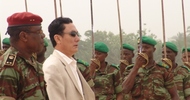 Bloomberg | 16 Jul 2011
Benin has vast untapped lands that could be used to produce palm oil and increase the output of agricultural products, the state-owned Office de Radiodiffusion et Television reported today, citing Geng Wenbing, Chinese ambassador to Benin.
---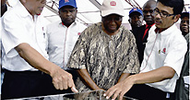 The Analyst | 14 Jul 2011
Citizens from more than 15 towns and villages in Grand Cape Mount County' Liberia say company will face stiff resistance if it undertakes any further extension of its concession.
---
La Via Campesina | 14 Jul 2011
The Voluntary Guidelines on the Responsible Governance of Tenure of Land, Fisheries and Forests must provide a clear framework for the protection of all people against land grabbing.
---
Intercontinental Cry | 10 Jul 2011
Indigenous peoples livelihoods may soon be erased in Southwest Cameroon, along with 72,000 hectares of rainforest. Plans are underway to replace the vast region with oil palm. US investors are behind the effort.
---
EBRD | 31 Jan 2011
The EBRD is providing a working capital facility worth USD$25 million to Mriya Agro Holding, which controls 220,000 hectares of land in the Ukraine.
---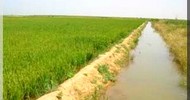 CRIDEM | 01 jui 2011
Pour les populations locales, il s'agit en fait « d'un projet d'accaparement des terres, d'expropriation. »
---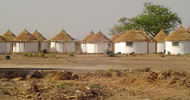 Vía Campesina | 20 jul 2011
Se trata de conseguir un Plan de acción aprobado por las organizaciones campesinas y las ONGs en contra de los acaparamientos a nivel local, nacional e internacional.
---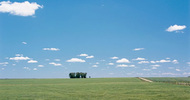 Espectador | 20 jul 2011
El Gobierno ya había previsto en diciembre del año 2010 cederle tierras del Ministerio de Ganadería, Agricultura y Pesca - MGAP- al Instituto Nacional de Colonización, que son precisamente las tierras que estuvieron en tela de juicio en el Cabo Polonio.
---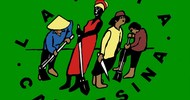 Vía Campesina | 19 jul 2011
La Via Campesina recibe con alegría esta oportunidad para participar en el proceso de negociaciones de las Directrices voluntarias para una gobernanza responsable de la tenencia de tierras, pesca y bosques.
---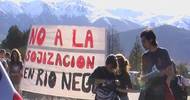 Agencia Periodística Patagónica | 18 jul 2011
En el marco de las Asambleas Multisectoriales por la Soberanía Territorial y Alimentaria, interpusieron formal Acción de Amparo ante el Juez del Superior Tribunal de Justicia de la Provincia de Río Negro.
---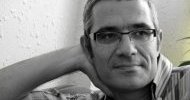 La Jornada | 17 jul 2011
Pero no sólo es China. De nuevo GRAIN presenta datos que me parecen deben ser conocidos. "Entre los mayores inversionistas que buscan sacar provecho –dice su informe– se encuentran los fondos de pensiones, con miles de millones de dólares invertidos
---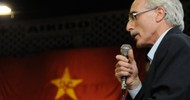 El Observador | 14 jul 2011
El presidente se reunió con una delegación del PCU, que ratificó su apoyo pero exigió retomar el proyecto el frigorífico nacional, aprobar el impuesto al agro, aumentar el gasto para Plan Juntos y para Colonización
---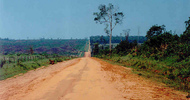 Correio do Brasil | 06 Jul 2011
A proposta da Corporação Financeira Internacional (CFI) do Banco Mundial de financiar a empresa Calyx Agro não foi vista com bons olhos por organizações sociais latino-americanas e europeias.
---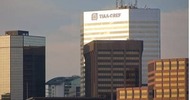 CADE | 30 Jun 2011
Japanese translation of article of GRAIN, "Pension funds: key players in the global farmland grab"
---
It's time to outlaw land grabbing, not to make it "responsible"! | 26 Apr 2011
Translation of It's time to outlaw land grabbing, not to make it "responsible"! by Via Campesina
---
farmlandgrab.org
weekly provides a list of the latest postings to farmlandgrab.org by email each week
farmlandgrab.org
is an open-publishing website, initiated by GRAIN, tracking today's global land grab for food production and people's movements against it
to unsubscribe from the list, click
this link
to visit or post materials to the website, click
this link