Food crisis and the global land grab
farmlandgrab.org weekly | 27 Jul 2011
---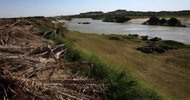 The National | 27 Jul 2011
Sudan is urging the UAE to begin developing the vast expanses of farmland it has acquired in the country, as the north loses the majority of its oil revenues following the independence of South Sudan.
---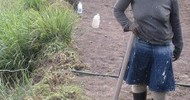 Worldwatch Institute | 26 Jul 2011
The US-based Worldwatch Institute recommends three considerations to help guide global land transactions to promote mutual benefit.
---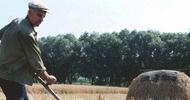 Kyiv Post | 26 Jul 2011
"Although the World Bank is not happy with the absence of companies in the farmland market, we're insisting on our position, which remains unchanged," Deputy Head of the State Agency for Land Resources of Ukraine, Mykola Kaliuzhny, has said.
---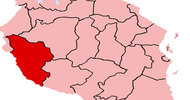 The Guardian | 26 Jul 2011
Agriculture, Food Security and Cooperatives shadow minister Meshack Opurukwa has questioned a contract between the government of Tanzania and a US-based firm – Agrisol Energy – in which the latter is to acquire huge chunks of land in Rukwa region to produce food crops.
---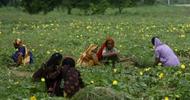 Pakistan Observer | 26 Jul 2011
The Government of Pakistan should avoid providing land to the foreign investors and encourage the local small farmers for rapid poverty reduction and food security in the country.
---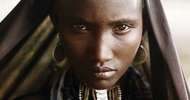 Survival International | 25 Jul 2011
A Survival investigation has uncovered alarming evidence that some of Ethiopia's most productive farmland is being stolen from local tribes and leased to foreign companies to grow and export food – while thousands of its citizens starve during the devastating drought.
---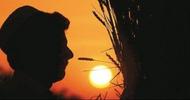 The News | 24 Jul 2011
Pakistan is ready to offer free agriculture land to Japanese farmers who lost their crops and land in the March earthquake and tsunami, Tariq Puri, chief executive of the Trade Development Authority of Pakistan said in a meeting with Japanese officials.
---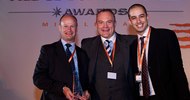 Apex Fund Services | 23 Jul 2011
The first Africasia Sustainable Farming Fund will be investing in land across the Africasia region and in Sri Lanka to take advantage of the current post war economic boom in the country and the demand and shortfall for basic food crops in the region and globally, reports Apex Fund Services, a UK-based hedge fund
---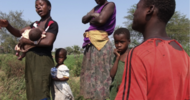 Land for African Women | 21 Jul 2011
How can we ensure that women do not fall into a trap of the idea of land ownership in a context where even those (men) who have secure rights are not able to hold on to their tenure!
---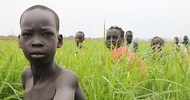 Infosud/swissinfo.ch | 21 Jul 2011
While millions of people in the Horn of Africa suffer a terrible drought, foreign investors are harvesting tonnes of cereals to be exported to Asia and the Gulf states.
---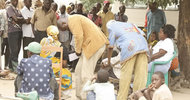 The Guardian | 20 Jul 2011
Land-Grabbing is slowly becoming a serious problem in Tanzania with the poor being turned into landless citizens in their own country in the name of foreign investors.
---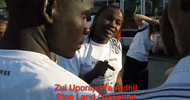 The Guardian | 19 Jul 2011
Chunks of land that are being targeted for Kilimo Kwanza belong to rural-based small producers who are likely to lose it to large-scale investors as pillar number five of the programme advocates for amendments of the Village Land Act No. 5 of 1999 to facilitate acquisition of land for large scale investment.
---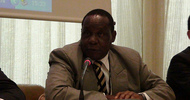 EAFF | 07 Jun 2011
It is only after land issues have been resolved at community level that the role and significance of community-investor partnership which does not require transfer of land rights is possible, says the East African Farmers Federation
---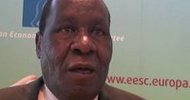 EAFF | 20 Apr 2011
The EAFF President was a discussant during the World Bank Conference on Land and Poverty which took place in Washington DC USA 18th to 20th April 2011. The following were his focal points
---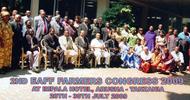 EAFF | 10 Nov 2010
Entebbe Declaration on Large Foreign Land Aquisitions
---
Survival France | 25 juil 2011
Une enquête de Survival International a apporté des preuves alarmantes selon lesquelles les tribus indigènes sont spoliées de leurs terres agricoles les plus productives pour être allouées à des compagnies étrangères qui y pratiqueront une agriculture intensive d'exportation
---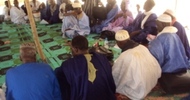 Peuples solidaires | 25 juil 2011
Il y a un an, les populations de Boghé apprennent par un simple avis au public préfectoral que 40 000 hectares de leurs terres vont être « mis à disposition » d'une entreprise saoudienne. Depuis, elles n'ont obtenu aucune information précise sur le projet.
---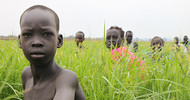 swissinfo | 21 juil 2011
Alors que des millions de personnes sont gravement menacées de famine dans la Corne de l'Afrique, des investisseurs étrangers récoltent dans la même région des tonnes de céréales à destination de l'Asie ou des pays du Golfe.
---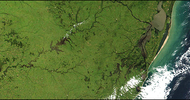 Hub Rural | 21 juil 2011
Le programme prévoit notamment une présentation des résultats des études coordonnées par l'International Land Coalition, ainsi qu'un focus sur la zone Office du Niger au Mali.
---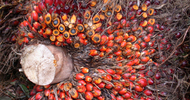 APA | 18 juil 2011
Des hommes d'affaires chinois veulent investir dans la production de la filière du palmier à huile au Bénin, en exploitant une superficie d'au moins 10 000 hectares
---
Domaine Public | 26 mai 2011
Des sociétés basées en Suisse possèdent et gèrent des surfaces considérables dans les pays en développement
---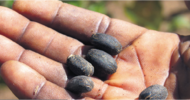 La Tribune de Genève | 20 mai 2011
D'ampleur mondiale, le phénomène d'accaparement des terres est aigu en Zambie.
---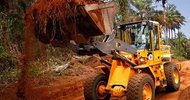 Neues Deutschland | 19 Jul 2011
Landraub von Multis für die Ethanol-Produktion verschärft die Ernährungslage
---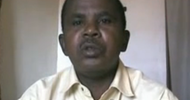 BIMTT | 23 Mar 2011
Vidéo sur l'accaparement de terres à Madagascar par la société VARUN de l'Inde. Réaction de la population. En Malgache. (Transcription en français en cours.)
---
farmlandgrab.org
weekly provides a list of the latest postings to farmlandgrab.org by email each week
farmlandgrab.org
is an open-publishing website, initiated by GRAIN, tracking today's global land grab for food production and people's movements against it
to unsubscribe from the list, click
this link
to visit or post materials to the website, click
this link