Agro-Ecological Investment Management to launch $60m maiden fund
Published: 07 Dec 2009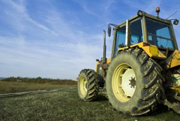 AltAssets | 07 Dec 2009
Agro-Ecological Investment Management, a private equity and real estate asset management company based in London, will launch its first fund in the first quarter of 2010, with a target of between $50m and $60m.
Agro-Ecological Farmland Investment Fund 1 will invest in farmland in New Zealand, acquiring conventionally-managed farms and converting them to organic production. It will focus on profitable, sustainable and ecologically-cognisant farmland asset management.
Geoff Burke, Agro-Ecological's managing director, said, "We have identified a number of prospects for this first fund, and we look forward to beginning our investment process early in 2010. What we are doing, in essence, is opening up an out-performing and secure asset class that has hitherto been unavailable to investors."
The firm highlights the need to back agricultural assets, pointing out that Asia comprises 60 per cent of the world's population, with only 30 per cent of the world's agricultural resources. As the amount of farmland decreases through urbanisation and degradation, by 2050 Asia will be even more constrained, the firm said.
Agro-Ecological also indicates that organic agriculture is now commercially practiced in 120 countries, representing 31 million hectares of croplands and pastures and a market of $52bn in 2008. The market is still growing, with forecast growth of 14 to 15 per cent for 2009. Global sales of organic food and beverage are expected to grow to $85bn by 2013, the firm said.
Though New Zealand is currently Agro-Ecological's primary investment target, the firm is also looking at opportunities in South America – principally Uruguay – Southern Africa and the US, where the firm sees strong demand and undersupplied markets.