Summit Agricultural Group launching $60M Summit Ag Fund III
Published: 12 Jul 2017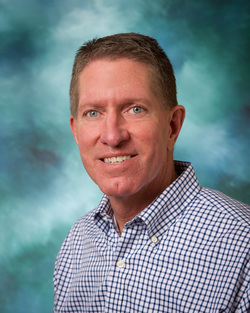 Bruce Rastetter's company, Summit Agricultural Group, also establihsed a third Brazilian farmland fund in 2016. The $9M fund,
Summit Sao Manoel, LLC
, acquired the 11,000 acre "Sao Manoel" farm in Amapa, Brazil.
Global AgInvesting | 12 July 2017

by Lynda Kiernan

Summit Agricultural Group is launching its third fund, Summit Ag Fund III with a funding target of $60 million, according to a filing with the Securities and Exchange Commission (SEC).
Based in Iowa and founded in 1990 by agribusinessman Bruce Rastetter, Summit has build up a diverse portfolio of ag operations including row crop, beef cattle, and pork farms in the U.S., and has begun to build a significant presence in Brazilian farmland and biofuels.
The firm takes a "three-pronged strategy" toward creating value, according to its website – identifying and acquiring value, revitalize assets through land and property improvements including raising operations efficiency and upgrading infrastructure, and establishing lease contracts with a network of capable operators.
"We mitigate risk in our farmland land and renewables funds through a strategy that limits complexities and downsides while creating multiple avenues for appreciation," states the firm on its website. "This allows us to work closely with our regional partners and local tenants to be profitable."
Using this framework, Summit's first ag fund, Summit Ag Fund I was formed in 2010, raising $32.8 million, which over the course of two and a half years, invested in the acquisition of 56 farms across four U.S. states.
In 2012 the firm launched Summit Ag Fund II, raising $41.35 million, which continues to be invested in U.S. farmland. To date, Fund II has a portfolio of farms across Iowa, Illinois, Minnesota, and Wisconsin.
That same year, Summit entered Brazil through Summit Brazil LLC, with the acquisition of "Fazenda Rio Norte" – as asset of 11,000 acres in Mato Grosso.
Last year, the firm announced that it had broken ground on the first large-scale corn ethanol production plant in Brazil. The $115 million facility, which will be located in Lucas do Rio Verde in Mato Grosso – Brazil's largest corn and soybean producing state, is an international partnership between Summit Agricultural Group through its Summit Brazil Renewables I Fund, the Brazilian agribusiness, Fiagril, and Summit's investment partners – Tiger Infrastructure Partners and Laverack Capital Partners.
The plant, which will be the only dedicated corn ethanol plant in the country, is expected to be the most modern and efficient plant of its kind in the world, producing 60 million gallons of corn ethanol per year upon completion of construction in the middle of this year.
"This is a significant day for renewable fuels, Brazil and Summit Agricultural Group," said Bruce Rastetter, Summit CEO in a company statement announcing the investment last April. "Through Summit's expertise in sustainable agriculture, investment and renewable energy, we will further realize the enormous corn growing potential of a region that is poised to become a global leader in corn ethanol production."