Manila Bulletin| 17 January 2017
LandBank, JICA ink ¥4.9-B agribusiness project for Mindanao conflict areas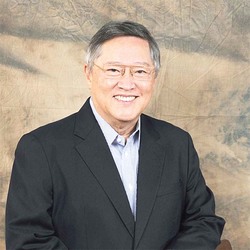 Philippines finance secretary Carlos G. Dominguez III
The Land Bank of the Philippines (LandBank) and the government of Japan have signed a loan agreement worth almost ¥5-billion to fund a five-year project that aims to jumpstart agribusiness investments in the Autonomous Region in Muslim Mindanao (ARMM) and other conflict-affected areas in the south.
Signing this loan worth ¥4.93 billion (about P1.76 billion) for the Harnessing Agribusiness Opportunities through Robust and Vibrant Entrepreneurship Supportive of Peaceful Transformation (HARVEST) Project were LandBank president and CEO Alex Buenaventura and Japan International Cooperation Agency (JICA) chief representative to the Philippines Susumu Ito.
President Rodrigo Duterte and Prime Minister Shinzo Abe witnessed at Malacanang last Thursday the signing of the loan agreement as well as the guarantee letter for the deal inked by Finance Secretary Carlos Dominguez III on behalf of the Philippine government.
"The HARVEST project is seen to help create an enabling investment environment in the ARMM and other conflict-affected areas in Southern Philippines to help rev up the economy and raise incomes in these communities," Dominguez said.
The loan matures in 25 years, inclusive of a seven-year grace period with an interest rate of 1.4 percent, the Department of Finance (DOF) said.
On top of the proposed loan, JICA intends to provide a technical grant of $6 million (equivalent to P290 million) to support the capacity building of eligible HARVEST beneficiaries and LandBank's project management.
HARVEST, which will be implemented by the LanBank from 2017 to 2022, aims to open a lending window for agribusiness ventures and other related investments in ARMM and other conflict-affected areas in Mindanao.
According to the DOF, loans funded under the HARVEST project will be made available to large agribusiness enterprises, farmers' organizations or cooperatives, micro, small and medium enterprises (MSMEs) as well as "corporatives" or corporation-managed farms supported by the LandBank in ARMM and other conflict-affected areas.