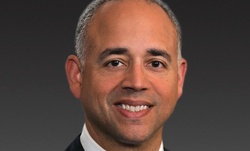 Jose Minaya, who currently serves as head of Private Markets Asset Management of TIAA-CREF where he built out several real asset teams for agriculture, timber, energy and infrastructure, will serve as President of TIAA-CREF's new real assets division.
TIAA-CREF | 2 February 2016
TIAA-CREF Asset Management to create global real assets division
NEW YORK, February 2, 2016 – TIAA-CREF today announced plans to form a new business unit focused exclusively on expanding its industry leading capabilities in real assets. The new division will include the firm's global real estate, agriculture, timber, infrastructure and energy teams, as well as its subsidiaries, TH Real Estate, Westchester Group Investment Management, GreenWood Resources and Churchill Asset Management. The division will operate as a stand-alone business unit within TIAA-CREF's global asset management business.
"Institutional investors worldwide are increasingly turning to real assets as part of a broader focus on alternative investments, which can provide a source of uncorrelated returns," said Rob Leary, CEO, Asset Management. "TIAA-CREF has a long history of finding innovative investment opportunities across this asset class, and the launch of our real assets business will enable us to enhance our capabilities and diversify investment options for our clients and investors."
TIAA-CREF currently manages approximately $100 billion in real assets, as of December 31, 2015. The new business will further leverage the firm's capabilities by aligning affiliates, business teams and strategy in support of the division's continued growth. Jose Minaya, who currently serves as head of Private Markets Asset Management where he built out several real asset teams for agriculture, timber, energy and infrastructure, will serve as President. The business will be supported by Heather Davis, Chief Investment Officer of TIAA-CREF's Private Markets Group, who brings more than 30 years of investing experience across real estate, infrastructure, private equity and credit to her new role as CIO of the new division. John MacCarthy, who has served as Nuveen Investments' Chief Legal Officer for the past 10 years working extensively with Nuveen's affiliates, will serve as the unit's Chief Operating Officer. Both executives will report to Mr. Minaya.
Mr. Minaya said, "This model will allow us to more effectively develop all aspects of our real assets business so we can best leverage our distinct expertise in this space and better serve our investors, which have grown beyond our retirement base to include sovereign wealth fund, pension fund and insurance company clients. These changes will enable us to take a more nimble approach for our business and accelerate our speed-to-market with transactions and products. Importantly, they will not impact our affiliates' portfolio management activities, products or the integrity of our investment approach."
TIAA-CREF has been investing directly in commercial real estate for over 60 years, and in natural resources and other real assets for over two decades. The real assets platform has dedicated on-the-ground teams with extensive experience in evaluating assets and managing investments. The teams pursue long-term, buy-and-hold investing strategies that seek to build portfolios with attractive correlation benefits, current income and capital appreciation. TIAA-CREF is committed to growing its real assets organization and investment capabilities globally through a multi-affiliate model where affiliates retain their distinctive investment processes and culture.
The combined platform, which will have approximately 900 employees across 31 offices in 16 countries, has highly experienced investment teams with decades-long experience in each of its asset classes, including: Randall Pope, President of Westchester Group; Jeff Nuss, President of GreenWood Resources; Ken Kencel, President of Churchill Asset Management; Chris McGibbon, head of real estate for the Americas; and, Mike Sales, head of TH Real Estate, which focuses on European and Asia Pacific real estate. After more than 34 years of dedicated service to TIAA-CREF, Tom Garbutt, the head of TIAA-CREF's global real estate business, has announced his intention to retire. Mr. Garbutt will remain as an advisor during a transition period, working closely with the global real estate team's deep bench of veteran and emerging leaders. Phil McAndrews, CIO for global real estate, is also leaving the company after a period of transition to pursue other opportunities.