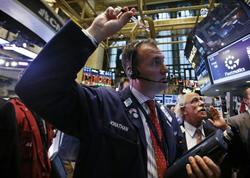 Reuters | Tue Apr 1, 2014

New regulation to drive product innovation in fund management
By Simon Jessop and Joshua Franklin
(Reuters) - New regulation and an ageing customer base that is more risk-averse are likely to shape new products and services on offer from the global fund management industry, a survey has found.
More than half the 223 asset managers, pension plans and pension consultants with combined assets of $13.4 trillion who took part in the global survey cited the implications of new regulation as a significant driver of innovation over the next three years.
The survey by UK think tank CREATE-Research showed the emphasis would likely be on quality rather than quantity of new products, as new regulation such as the UK's Retail Distribution Review and the European Union's Solvency II and MiFid II would increase costs and slow development.
Since the financial crisis, investors have a more risk-averse mentality and, while regulators wanted new products to be developed, they also wanted much greater oversight than before, the survey found.
"Because millions lost billions in the past, the regulators are paying special attention to the (product) innovation process," Amin Rajan of CREATE-Research said. "Before 2007, many products were extremely risky ... but as long as people were buying, asset managers were not concerned."
Much of that risk came from asset managers copying successful products created by rivals in the hope of cashing in on a short-lived trend, but without exercising proper care.
"Since 2007, asset managers have become much more concerned about their reputation and regulators are stepping in and saying 'Tell us why you want to produce this product, what's going to be different about it?', etc," Rajan said.
"What's coming in now is an industry that is much more sober, better regulated, with a clear definition of fiduciary responsibility and a better alignment of interests," he said.
Some $25 trillion in assets is held by retirees and those nearing retirement - around 75 percent of all retail assets.
Added pressure for innovation will come from investors looking to help maximize returns as final-salary pension schemes continue their slow demise and the pool of risk-free assets shrinks.
The survey said investments for defined-benefit contributions would focus on assets protected against inflation, such as long-lease property, listed infrastructure and farmland.
The report also highlighted geographic differences in investing trends, with funds in the Asia more focused on capital growth while those in the West look for capital conservation, inflation protection and regular income.
(Editing by Jane Merriman)