Forest Peoples' Programme | 29 April 2013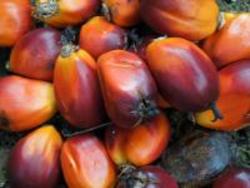 Photo: Marcus Colchester
In 2011, the World Bank Group (WBG) adopted a Framework and Strategy for investment in the palm oil sector. The new approach was adopted on the instructions of former World Bank President Robert Zoellick, after a damning audit by International Finance Corporation's (IFC) semi-independent Compliance Advisory Ombudsman (CAO) had shown that IFC staff were financing the palm oil giant, Wilmar, without due diligence and contrary to the IFC's Performance Standards. Wilmar is the world's largest palm oil trader, supplying no less than 45% of globally traded palm oil. The audit, carried out in response to a series of detailed complaints[1] from Forest Peoples Programme and partners, vindicated many of our concerns that Wilmar was expanding its operations in Indonesia in violation of legal requirements, Roundtable on Sustainable Palm Oil (RSPO) standards and IFC norms and procedures. Almost immediately after the audit was triggered, IFC divested itself of its numerous other palm oil investments in Southeast Asia.
The Framework and Strategy highlights the need for an 'enabling policy and regulatory environment' which inter alia should provide: clear land rights for local communities and indigenous peoples; standardised, clear negotiation systems between companies and farmers; capacity building so farmers can negotiate favourable agreements and; conflict resolution mechanisms to address disputes notably over land, debt and smallholder arrangements. It also instructs WBG staff to assess the capacity of the relevant government to administer lands properly and requires IFC staff to use a special screening tool to ensure national frameworks are adequate before investing in the sector. It strongly encourages client companies' adherence to the RSPO's standards. When the new strategy was launched with much fanfare, the IFC also announced that it would soon adopt a similar approach for the whole agribusiness sector.
Since 2011, IFC investments in large palm oil companies have virtually stopped (although the IFC is considering three requests), and IFC efforts have focused on how to channel funds into the sector through financial intermediaries while ensuring fair provisions for smallholders. This has raised the so-far-unanswered questions of how the new Framework and Strategy will be applied to financial intermediaries and how World Bank Group staff will assess client compliance and the performance of such lending. Discouraged by such puzzles and the resulting restrictions on lending, the WBG has backed off from applying the approach adopted for palm oil to other crops, although the risks to local communities and indigenous peoples from land grabs from other agribusinesses are not much different.
Another important outcome of the Wilmar case is that it clarified that the IFC Performance Standards apply to the full 'supply chain' from producer to retail (for all commodities not just palm oil). Accordingly, the new Strategy, requires clients in the palm oil sector to carry out a detailed assessment of their suppliers, develop a purchasing policy and adopt management and monitoring systems to ensure compliance with these standards and progressively effect a transition towards the purchase of oils which are produced in compliance with the RSPO standard or equivalent. Over the past six years, FPP have been persistently demanding that this approach should be applied to the full supply chain of the Wilmar Group, but so far neither the IFC nor the CAO, much less Wilmar itself, have been able to address this concern.
Meanwhile, on the ground, most disputes between Wilmar subsidiaries and communities remain unresolved and indeed continue to proliferate, both in Indonesia and now in Nigeria
[1] http://www.forestpeoples.org/tags/cao-story-contesting-procedural-irregu...