Investir dans les terres des autres, un pari à haut risque
Published: 05 Feb 2013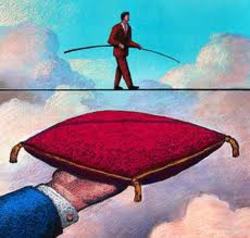 AFP / 05 février 2013
Investir dans les terres des autres, un pari à haut risque
PARIS - Blocages de routes, émeutes aux portes, image écornée: les achats de terres peuvent tourner à la catastrophe pour les investisseurs quand les droits de propriétés des paysans sont bafoués, selon des travaux publiés mardi.
Les entreprises impliquées dans des achats de terres peuvent être confrontées à des dégâts financiers d'ampleur surprenante, avec des coûts opérationnels jusqu'à 29 fois plus élevés qu'anticipé pouvant conduire à l'abandon total du projet, assure Lou Munden, fondateur du Munden Project, cabinet de consultants américain qui signe le rapport
The Financial risk of insecure land tenure
(Les Risques financiers liés aux droits de propriété sur les terres).
Les projets dérapent justement quand les populations dénoncent des dédommagements insuffisants pour les terres dont elles sont privées et la violation de leurs propriétés: Quand on leur prend leurs terres, leurs emplois, leur eau et leurs forêts, le défi lancé à ces communautés devient plus existentiel que financier, note-t-il.
Si l'opérateur reste sourd à ces plaintes, le seul moyen de se faire entendre consiste à perturber les activités par tous les moyens, du blocage des routes aux sabotages à répétition et aux actions de plus en plus violentes.
Un climat d'émeutes qui entrave la viabilité commerciale du projet, note Munden, et risque de dégrader sérieusement l'image internationale de l'entreprise si elle s'en remet aux autorités locales pour mater la résistance.
Les auteurs citent ainsi le cas du Liberia où l'industriel malaisien, Sime Darby, a été contraint de suspendre ses activités (une plantation de palmiers à huile) dans le nord du pays face à la mobilisation des communautés et de renégocier intégralement les montants des dédommagements versés aux proipriétaires initiaux.
Ou celui du Chili où un projet d'hydroélectricité a capoté: l'opérateur (chilien) SN Power qui s'était passé du consentement des communautés autochtones a dû abandonner, perdant au passage les 23 millions de dollars déjà investis.
Pour Andy White, coordinateur du Réseau Rights and Ressources Initiative (RRI), à Washington, c'est pire encore quand il s'agit du secteur minier où les investissements dans les infrastructures sont particulièrement lourds.
Le secteur minier est une bombe à retardement estime-t-il alors que l'ouverture de la Birmanie, nouvel Eldorado d'Asie, débride les appétits des investisseurs malgré l'escalade des violences courant décembre dans le nord du pays entre les autorités et des rebelles de la minorité kachin.
Des dizaines de milliers de personnes ont été déplacées par les combats depuis juin 2011 et la Chine, puissant voisin qui craint un afflux de réfugiés, a appelé à la fin des hostilités.
Les Britanniques, les Américains et les Européens se ruent là-bas aussi vite qu'ils le peuvent pour y investir dans les forêts, les mines, mais c'est risqué, juge Andy White pour qui les affrontements en cours sont directement liés au grand marché des richesses naturelles. Les paysans, expliquent-ils n'ont pas le loisir de choisir.
Andy White en est convaincu, la multiplication des conflits fonciers pourrait bien faire réfléchir les gouvernements et les investisseurs.
On atteint un tournant, estime-t-il, même s'il faudra encore sans doute compter avec une série de mauvaises nouvelles pour que le secteur financier comprenne qu'il s'agit d'un château de cartes.