Move to block foreign land sales
Published: 28 Nov 2012
AAP | 28 November 2012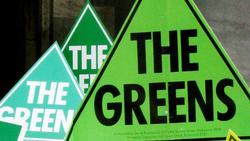 by Rashida Yosufzai
A CAMPAIGN to block foreign ownership of Australian farmland until a national interest test has been conducted has received the backing of the Australian Greens and some Independents.
Greens leader Christine Milne, independents Bob Katter and Nick Xenophon, and Labor backbencher Kelvin Thomson have thrown their weight behind the campaign by Ausbuy, an organisation that promotes Australian-owned and grown food.
Ausbuy on Wednesday presented 50,000 signatures from people calling for a moratorium on the sale of Australian farmland to foreign investors to the cross-party group.
Senator Milne said Australia was falling behind other countries that were securing their long-term food prospects.
"Extreme weather events have meant that many countries won't be able to buy food in the open market.
"So countries are outsourcing food production and sending that food back in (home)," she told reporters in Canberra.
Mr Thomson said countries that blocked foreign investment of prime agricultural farmland weren't being racist or xenophobic.
"This is them displaying an enlightened regard for their own self-interest and for their future," he said.
Senator Xenophon said Australia should mimic the stance of other countries, including New Zealand, in imposing tighter restrictions on foreign farmland investment.
"Despite my name, I'm not xenophobic," he told reporters in Canberra on Wednesday.
"I'm not blaming the Chinese, Saudi, Qatari or Japanese investors for investing in our prime agricultural land.
"They're actually being smart and looking at the long term, and we're not."
Mr Katter said imported fresh food should carry labels like the health warnings on cigarettes if they contain unsafe chemicals.