Australian Financial Review | 12 November 2012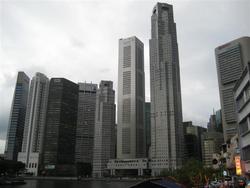 Singapore-based Duxton Asset Management, which is partly owned by Deutsche Asia Pacific, manages about 90,000 hectares of global farmland.
MATTHEW CRANSTON, AFR
SINGAPORE-based Duxton Asset Management has bought more than 800 hectares of Queensland fruit orchards for a discount of more than 50 per cent from receivers of failed managed investment scheme Rewards Group and listed land owner Ark Fund.
Three separate farms at Mareeba, in the state's north, Childers near Hervey Bay and Kumbia east of the Sunshine Coast were purchased for about $5 million, reports The Australian Financial Review.
Documents filed with the Australian Securities Exchange show the properties in Mareeba and Kumbia alone were bought for more than $9 million in 2007 and 2008.
The deal to buy the properties from receivers McGrath Nicol was confirmed by Duxton's chief investment officer Desmond Sheehy.
"The unwinding of managed investment schemes has created a lot of opportunities to invest in assets at a significant discount to replacement cost," he said.
Duxton, which is partly owned by Deutsche Asia Pacific, manages about 90,000 hectares of global farmland.
"We are a global investor and we have been looking to diversify our portfolio," he said.
Duxton purchased the Victorian dairy farms of former listed property group Valad for $16.25 million in 2011.
Mr Sheehy said Duxton had been looking at the horticultural assets for 18 months.
Despite the properties having been managed on a shoestring budget by receivers since the owners collapsed, he said the "fair price" Duxton paid was proportional with the risk.
Colliers International's Jesse Manuel and Rawdon Briggs negotiated the sale of the Rewards-Ark portfolio.
The Childers property comprised 190 hectares, with 90 hectares of stone fruit planting fully covered by hail netting.
The Kumbia asset consisted of 300 hectares with a 30-hectare planting to stone fruit. In Mareeba four properties totalling 316 hectares included 120 hectares of mango trees and 2.5 hectares of lime trees.