Centre LSD | 27 September 2012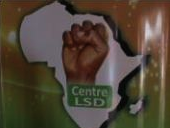 By Otive Igbuzor, PhD
President, Institute of Strategic Management, Nigeria (ISMN)
And
Executive Director, African Centre for Leadership, Strategy & Development (Centre LSD), No. 1 Ralph Uwechie Road, Off Okpanam road, Opposite Legislatiove Quarters, Asaba, Delta State.
Headquarters: Suite 27-28, Tolse Plaza, 4 Franca Afegbua Crescent, Off J. S. Mariere road, After Apo Legislative Quarters, Abuja.
Website: www.centrelsd.org; www.otiveigbuzor.com
E-mail: [email protected]; [email protected]
OUTLINE OF PAPER AT THE IDRC WORKSHOP ON LARGE SCALE LAND ACQUISITIONS AND ACCOUNTABILITY HELD IN ACCRA, GHANA FROM 24TH- 27TH SEPTEMBER, 2012.
INTRODUCTION
The importance of land as a key factor of production and in the production of food is well recognised throughout history and all over the world. Historically, some countries at some point in their development had to go outside their countries to acquire colonies and resources to meet domestic needs and demands. Indeed, this was the greatest motivating force for colonialism.
In the past ten years, there has been an upsurge in the rush to acquire land in developing countries. We are witnessing a second scramble for Africa and other poor countries by rich nations and agribusinesses to acquire land for agricultural and biofuel purposes. Meanwhile, international human rights framework recognise the right to an adequate standard of living including the right to food which is enshrined in the United National Declaration of Human Rights, the International Covenant on Economic Social and Cultural Rights and the United Nations Voluntary Guidelines for the Progressive Realisation of the right to food. At thesame time, over one billion people are going hungry every night. Despite the commitment by world leaders to halve the number of hungry people by the year 2015, between 2005 and 2008, an extra 170 million people were pushed into hunger-equivalent to the populations of Germany, France and Canada combined.[1] Therefore, the rising phenomenon of "land grab" manifested in the allocation, donation or purchase of vast portions of fertile and arable land from poor countries by rich nations and agribusinesses constitutes a violation of human rights.
In this outline, we examine the global trends and challenges of land acquisition and propose responsible international investment in agriculture.
GLOBAL TRENDS IN LAND ACQUISITION
Over the last ten, years, there is a growing interest and action to acquire large portions of fertile and arable land in developing countries. Africa has been the target of more than 70 percent of the global demand for land in recent years and is expected to continue to be so in future.[2]
According to IFPRI, since 2004, over 1.4 million hectares of land has been acquired by foreign investors in the four countries of Ethiopia, Ghana, Madagascar and Mali.[3] Between 2006 and 2008, it was estimated that over 20 million hectares of farmland equivalent to the size of France was acquired in developing countries.[4] It has been documented that Tanzania, Mozambique, Ghana and Ethiopia have recently experienced the invasion of British, German, Dutch and Swedish agrofuel producers.[5]
The driving force for agrofuel in Europe is the European Union directive on the promotion and use of Energy from Renewable sources in April 2009, which forecasts that by 2020, twenty percent of European energy should come from renewable sources with a 10 percent mandatory target for renewable energy in transport, including agrofuels.
It is important to note that these lands are neither being acquired to feed the local population nor are they acquired to produce crops to sell on the world market but rather to meet domestic food and biofuel demand in the country that acquires the land.[6] A few examples will illustrate this graphically. The South Korean Corporation Deawoo had planned to take control of over one million arable land in Madagascar and ship back to South Korea. But the project was cancelled as a result of public opinion.[7] Similarly, the United Kingdom based Agricultural company, TRANS4mation Agritech Ltd has been acquiring land in ten states in Nigeria: Abia, Akwa-Ibom, Bayelsa, Cross-River, Delta, Ebonyi Edo, Imo, Ondo and Rivers States.[8] In some instances, the communities are made to "donate" large parcels of land to the private company. In August, 2008, Ndidi Okereke Abam, a rural community in Arochukwu council area of Abia State "donated" 10,000 hectares of land to the company for the production of rice, cassava and fish.[9] Similarly, in thesame month, the Governor of Delta State, one of the 36 states in Nigeria, Dr. Emmanuel Uduaghan "allocated" 10,000 hectares of fertile and apprioprate land to the company.[10] In another development, the Niger Delta Development Commission (NDDC), an agency created to develop the Niger Delta signed about 46 million naira agreement with TRANS4mation Agritech(T4M) for the establishment of 30,000 hectares of land for mechanised farming for rice and other agricultural products in the nine Niger Delta State.[11] The company is supported by International Finance Institutions and the British government who agreed to introduce the company to banks for a 36 million USD loan to execute some projects.[12]
An important trend is that the land grab is not driven by the private sector but by governments which play an active role in attracting foreign investments.[13]
THE DEBATES
One of the major issues being debated around large scale land acquisition is the method of acquisition, the benefit to the locals, the human rights obligation of the states and the need for informed participation of local communities.[14] It has been argued that large scale land acquisition can bring opportunities (guaranteed outlets, employment, investment in infrastructures, increases in agricultural productivity) but also cause great harm if local people are excluded from decisions about allocating land and if their land rights are not protected.[15] Scholars have pointed out that the phenomenon of large scale land acquisition raises fundamental questions on land rights, development and food security, with diverse views held by different stakeholders.[16] Intergovernmental and governmental agencies currently taking a lead have proposed principles for responsible land based investments, while producer organisations and social movements representing populations most directly affected by such investments have generally been sceptical of the possibility of achieving "win-win" outcomes.[17]
CHALLENGES AND IMPACT OF LAND ACQUISITION
Land acquisition for export farming and biofuel production has had negative consequences on the number of hungry people in the world, livelihood of peasant farmers, the environment and potential catastrophic impact on future generations.
Number of Hungry people:
Livelihood Issues
Biofuel and Climate Change
Agribusiness, subsidies, targets and profit motive have been driving acquisition of land in developing countries. It has been documented that:
"Throughout history, corporate agribusiness has been known to establish itself in developing countries with the effect of either driving independent farmers off their land or turning farmers into plantation workers. No matter how convincing the claim that these massive international acquisitions will bring much-needed agricultural investment to poor countries, evidence shows there is simply no place for the small farmer in the vast majority of these land grab situations that will only increase monoculture-based, export-oriented agriculture, further jeopardizing international food security."[18]
CONCLUSION AND THE WAY FORWARD: PROMOTING RESPONSIBLE INTERNATIONAL INVESTMENT IN AGRICULTURE
We have argued elsewhere that the increasing number of hungry people in the world reaching a record 1.2 billion in 2009[19] is as a result of decreased investment in agriculture, lack of social welfare measures, agrofuel targets and incentives and lack of action on climate change challenges.[20] As ActionAid International has pointed out:
…hunger is a choice that we make, not a force of nature. Hunger begins with inequality-inequality between men and women, and between rich and poor. It grows because of perverse policies that treat food purely as a commodity, not a right. It is because of these policies that most developing countries no longer grow enough to feed themselves, and that their farmers are among the hungriest and poorest people in the world. Meanwhile the rich world battles growing obesity..[21]
There is no doubt that there is a great need for increased international investment in agriculture.
But this increased investment must be responsible in the sense that it does not further increase the number of hungry people or jeopardise the livelihoods of the poor and vulnerable especially women or access of future generations to food. There is therefore the need for a new model of international investment in agriculture that respects the rights of citizens to food, land, water, livelihood and the needs of the environment and future generations. The new model will have the following components:
A new global compact with the participation of countries from rich and poor nations to promote a new model of agriculture that is climate friendly and supports small holder farmers especially women.
Increased aid to agriculture(small holder farmers) and social protection
Increased budgetary allocation by countries especially in the developing world. The African Union Maputo declaration that countries should budget at least 10 percent of their total budget to agriculture is a good starting point.
Code of conduct for land acquisition in the short term but abolition of land grabbing in the long term
Removal of subsidies for agrofuel production and removal of EU targets on agrofuel production
Effective regulation of agribusiness
Land reform
Climate change deal that favours sustainable agriculture
ENDNOTES
---