Twynam's flight to Africa
Published: 24 Apr 2012
The Land | 24 April 2012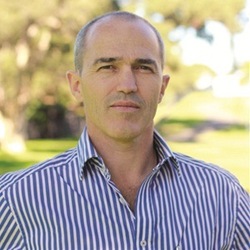 Twynam founder John Kahlbetzer.
MATTHEW CRANSTON, AFR
THE family that sold Australia's biggest water licence in history to the federal government has been selling its NSW farming operations and is setting up a new agricultural empire in the Blue Nile state in Sudan, Africa.
Over the past three years, the Kahlbetzer family's company, Twynam Agricultural, has unwound more than half its agricultural portfolio in NSW, selling more than $200 million in land in addition to the $303 million in water licences it sold to the government. It is still looking to sell land holdings on the Murrumbidgee River.
Twynam founder John Kahlbetzer has registered a new company called Twynam Agriculture Africa but has declined to comment on the motive behind Twynam's retreat.
Twynam managing director Tim De Mestre confirmed the company had started development of cotton and food crops in Africa, The Australian Financial Review reported yesterday.
However, he declined to give details and said the family wanted to keep its interests and investment intentions private.
Federal Minister for Agriculture Joe Ludwig said the Kahlbetzer family's sale of rural holdings was not an indication of where agriculture in Australia was headed. "Individual people will make individual decisions based on a range of circumstances, including commercial," Mr Ludwig said.
"Our farmers are some of the best in the world and this government is committed to working with them to secure a strong future for agriculture in this country."
The media-shy Mr Kahlbetzer spoke out last year about wanting to sell his shares in Riverina-based Sunrice. He was adamant the deal with Spanish group Ebro should go ahead. However, he declined to speak at the beginning of this year when the family made another significant rural holding divestment in northern NSW for more than $40 million.
Liberal senator Bill Heffernan said he was sad to see the retreat of such a great family from agriculture in NSW.
"I am sad [to see the Kahlbetzers withdraw] but I have to say that everyone is entitled to their own destiny," Mr Heffernan said.
"We need to encourage people like the Kahlbetzers to stay but you can't blame them for maximising their opportunities."
Apart from once having one of the biggest sheep flocks in the country, the Kahlbetzers produced rice and cotton.
However, Senator Heffernan lamented that anyone planning to farm rice or cotton in the Riverina would now be making the "wrong decision".
"I have said before, any 50-year plan [for the Murray-Darling basin] would exclude paddy rice and farrow cotton."
NSW Deputy Premier and Nationals leader Andrew Stoner said he was disappointed by the move.
"It is always distressing to hear of families divesting themselves of agricultural interests," he said. "It is understandable that the proposal in the draft basin plan to remove from productive use over a short time frame a huge quantity of water – 2750 gigalitres – would create uncertainty about the future of productive agriculture in the basin."
The Australian Financial Review understands that Twynam's new project could be incentivised by the receipt of funding from the World Bank, which is seeking to boost global food supplies.
United States President Barack Obama has pledged to invest $US3.5 billion to spur agricultural development around the world, including support for the World Bank's global agriculture and food security program.