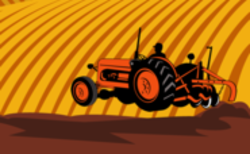 Professional Pensions | 13 Mar 2012
Farmland hindered as asset class
By Michael Bow
Liquidity constraints and policy risks in overseas farmland investments are hampering more allocations to the asset class, delegates heard.
Farmland is looking increasingly attractive to pension funds as source of long term fixed income stream but its extreme illiquidity and sensitivity to political issues means diversification of holdings and good selection of land are key, according to an expert.
Insight Investment chief investment officer Abdallah Nauphal said: "From a risk side, this is not a liquid asset. If you get in, you've got to stay in for a long time.
"The second risk is resource nationalism, where countries start to protect whatever profits of resources they have. The hardest risk you will encounter is the risk of policy change over nationalist issues of resources."
However, the scale required to go into the asset means schemes are also cautious about allocating more capital.
The £35bn BT Pension Scheme, for example, is seeking to replace its commodity future exposure with investment in agricultural land, delegates heard.
Management director Helene Winch said even with a targeted allocation of 2.5%, BTPS would still have a £1bn exposure, making longer term allocations necessary with the asset class.
"Trying to do agricultural land with a billion is a real challenge. We're looking to slowly put money here and there but we're yet to find something that completely matches what we're looking for," she said.