Reuters | 8 March 2011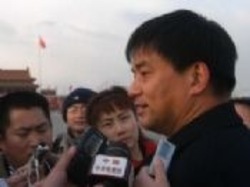 China's largest animal feed producer, New Hope Group, called on the government to stop its anti-dumping investigation against exports of US dried distillers grains with soluble (DDGS).

"The investigation has not consulted the feed industry and only represents the interests of some ethanol producers," Liu Yonghao, chairman of China's largest private agricultural conglomerate New Hope, told reporters on the sidelines of the annual parliament session.

Cheap US DDGS imports last year helped cut costs for feed mills and China's investigation launched late last year have driven up domestic prices of the by-product, said Liu, a member of the advisory body to the parliament.

China became the world's largest importer of DDGS, and imported 3.2 million tonnes in 2010, equal to its total domestic production.

Rising US corn prices are making Chinese feed mills less interested in importing corn this year, said Liu. China's corn imports rose to the highest in a decade last year because of tight domestic supply.

Import quotas

Liu also called on Beijing to issue a majority of annual corn import quotas to private feed mills, which produce 95% of the country's animal feed production.

"We have to buy corn quotas from state-owned firms, which has indirectly pushed up import costs and passed on to food price rises," said Liu.

The government appeared to have responded to Liu's lobby in 2009 to open up China's corn imports, which surged last year.

China only issued 40% of its annual import quotas totalling 7.2 million tonnes to private mills.

Overseas feed mills

Liu said the company is looking to set up 15 to 20 feed mills overseas in the coming five years after a recent bid for a majority stake in New Zealand's biggest rural services company.

The company, together with China-based Agria, bid for 50.01% in PGG Wrightson.

"It is difficult to acquire land or farms overseas or in New Zealand, but it will benefit us to take over some good companies which play a key role in the local breeding industry," Liu told reporters.

Liu said his firm was mainly targeting developing countries in South Asia and Central Africa for its future feed mills expansion overseas.