Sudan contributes in Mahaseel Agricultural Investment Fund
Published: 30 Mar 2010
Sudan News Agency | 30 March 2010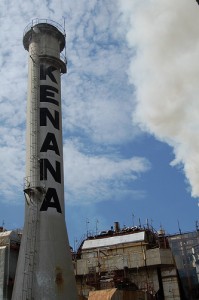 The government of Sudan contributes with 100 million US dollars in Mahaseel Agricultural Investment Fund, a private equity fund between Kenana Sugar Company and Beltone Private Equity, with the aim of deploying up to US$ 1 billion in large-scale agriculture projects in Sudan and Egypt.
This was announced by the Managing Director of Kenana Sugar Company, Mohamed Al-Mardhi Al-Tigani, in a press conference in Khartoum Monday on the inauguration of the Fund.
Al-Mardhi said the Fund is expected to attract investors, banks and investment companies and venture capitalists from the Sudan and the Middle East and North Africa.
He added that the rising prices of food in 2007 and in 2008 led to changing the prospective assumptions of the availability of enough food all over the world, affirming the need to increase food security for the Arab region in general, referring to the growing demand for agro crops and food resources.
Meanwhile, the Managing Director of Beltone Investment, Mr. Hazem Barakat, said that Beltone would provide investment management, corporate finance and strategy capabilities for the fund, which will focus on investments in agriculture; the production and processing of crops and livestock in Sudan, as well as opportunities in food processing and agro-related businesses in Egypt.
The Managing Director of Beltone Financial Holding Aladdin Saba said Sudan is a suitable environment for agricultural investment considering the limited supply of fertile agricultural land in the world, as well as the scarcity of potable water for agriculture use , Saba added that Mahaseel will provide direct exposure to the agriculture and agribusiness sector by offering a compelling investment mandate that addresses the region's food concerns and covers attractive green-field projects and private equity opportunities in the agriculture sector, agribusiness and agro-related industries and services in Sudan and Egypt. He said that the fund is targeting individual investors and institutions as well as government-owned funds in the region.