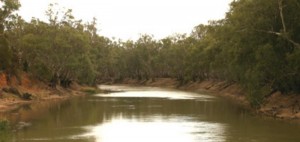 Sydney Morning Herald | October 14, 2010
Paul Myers
Australia is rapidly losing control of its food resources. The purchase of AWB - the former Australian Wheat Board - by the Canadian company Agrium, now approved by the Foreign Investment Review Board, is the tip of an iceberg where large segments of food processing and marketing have been sold offshore.
Production is now the last bastion of predominantly local ownership in the food chain. But with increasing interest by foreign companies - and governments, including China's - quality farmland is also a target.
In short, Australians are in danger of becoming servants, not masters, of their own food resources.
This is not an alarmist view. In a US report last year titled The Great Land Grab, the Oakland Institute said oil-rich, arable-poor Middle East and wealthy Asian countries "are seeking to acquire land as part of a long-term strategy for food security". Purchases in South America, the subcontinent and Asia have begun.
Australia and New Zealand are high on China's list. In June, a Tasmanian real estate agent reported strong interest from China in northern Tasmanian dairy farms. Immediately afterwards, the Chinese government-controlled Bright Food Group bought New Zealand's third-largest dairy processing company, Synlait, which has 15 independently owned farms, after being beaten by a Singaporean company for CSR's Sucrogen sugar and energy business.
When overlaid with other food resource acquisitions, such trends should ring alarm bells in a country that has lost control of most of its food marketing and processing. But overseas purchases of rural property and food-related companies for less than $231 million do not need Foreign Investment Review Board approval.
Almost all rural land and associated farm businesses can be bought by anyone, anywhere, any time. Unlike media, telecommunications, transport and defence equipment, rural land and food production - or food marketing and processing for that matter - are not part of a "prescribed sensitive sector" for foreign investment.
Perhaps they should be. In a world becoming increasingly concerned about food security, Australia's abundant, highly productive farmland is ripe for the picking.
Already, interests as powerful as the Sultan of Brunei, the Swire family of England (a major shareholder of Cathay Pacific) and Count Carl Gustav Wachmeister of Sweden own significant rural properties here, as do many other companies and individuals.
Even if such purchases remain isolated, there is always the prospect of foreign companies with major stakes in Australia's food marketing and processing buying farmland.
There are precedents. Gordon Edgell, who started growing asparagus near Cowra in the 1920s, developed an iconic food production and processing company that is now owned by the US giant JR Simplot.
Australia's biggest meat processor, Australia Meat Holdings, with 10 abattoirs and five cattle feedlots, is owned by the Brazilian company JBS, the world's largest meat processor.
Two of the other top three meat processors, Cargill Beef ( in the US) and Nippon Meat Packers (in Japan) are beef producers. Nippon operates the largest cattle feedlot in Australia near Texas, Queensland, and a grass-fed operation on King Island; Cargill owns the Jindalee feedlot near Wagga Wagga. All its grain comes from Cargill's oilseeds and grain supply business, and the company owns 40 per cent of Allied Mills, Australia's largest flour producer.
The largest shareholder in the nation's biggest cattle producer, the Australian Agricultural Company, is the Dubai food group IFFCO. Consolidated Pastoral Company, formerly owned by the Packer family, has 16 cattle stations in northern Australia, and is now controlled by the British investment group Terra Firma.
Three of the four biggest dairy processors - National Foods, Fonterra and Parmalat - are owned by Japanese, New Zealand and Italian companies respectively, leaving Murray Goulburn Co-operative as Australia's remaining representative in dairying's big league.
The tuna industry has taken a similar route. Safcol, which began in 1945 as the South Australian Fishermen's Co-operative Limited, is owned by the Tropical group of companies in Malaysia. Greenseas was bought by Kraft Foods in 1961 and subsequently by HJ Heinz in 1974.
Approval of the AWB purchase is yet another loss of local control in the food chain. It follows last year's sale of ABB Grain, the former Australian Barley Board, to another Canadian company, Viterra.
In a little over a decade since they were both privatised, these two once-dominant grain traders have gone offshore. AWB bought the rural services company Landmark from Wesfarmers in 2003, meaning that one of the remaining big two pastoral houses (the other is Elders) is now foreign-owned.
Apart from a lot of top farmland, there isn't much left.
Paul Myers is a former editor of The Land and was founding editor and publisher of OUTBACK magazine.