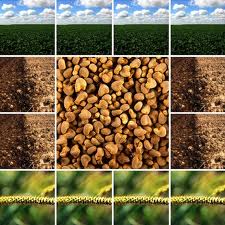 TIAA-CREF | October 04, 2010\
Acquisition of Premier Agricultural Asset Manager Enhances Offering for Institutional Investors and Extends TIAA's Leadership in Agricultural Investing
NEW YORK--(BUSINESS WIRE)-- Teachers Insurance and Annuity Association of America (TIAA) has acquired a controlling interest in Westchester Group, Inc. (Westchester), one of the nation's premier, independent agricultural asset managers. The transaction enhances TIAA's agricultural investment platform for institutional investors and extends its leadership in agricultural investing. Financial terms of the transaction were not disclosed.
"TIAA and Westchester offer a fully integrated agricultural asset management platform that combines a broad global presence with world-class agricultural asset management," said Scott C. Evans, head of asset management for TIAA-CREF. "Institutional investors will be able to tap TIAA's expertise and prudent approach to investing and Westchester's nearly 25 years of experience, on-the-ground presence, local knowledge and attention to quality properties in the U.S. and Australia. We invest in farmland with a long-term view that emphasizes growth through sustainable practices."
By joining TIAA as a standalone subsidiary, Westchester remains independent and able to exercise its unique expertise and entrepreneurial approach. Randall Pope, Westchester's president and chief operating officer, will become chief executive officer of the company. Murray Wise, Westchester's founder and chief executive, will remain a board member and adviser. Westchester's other investment professionals will continue with the company as well.
"TIAA and Westchester have complementary capabilities and a shared strategic focus on the future of agricultural investing," said Mr. Pope. "Together, our experience and expertise will enable us to achieve the ownership and investment objectives of institutional clients, as well as attracting new institutional investment capital to the agricultural marketplace."
TIAA is among the largest institutional investors in agriculture, with investments in more than 400 farms in North America, South America, Australia, and Eastern Europe as part of its General Account. Westchester, which has managed agricultural investments on behalf of TIAA since the inception of TIAA's agricultural portfolio, manages more than $1 billion in agricultural assets and nearly 320,000 acres throughout the United States and Australia.
"We think the long-term outlook for the agricultural asset class is favorable," said Jose Minaya, head of TIAA's Natural Resources Group. "The scale and diversification of our holdings, and now the combined expertise of our company and Westchester will enable us to continue to identify the highest-quality investment opportunities. We also share a long-term view of agricultural investing that emphasizes responsible stewardship of farmland and a risk-managed approach."
Farmland, with its historically stable returns, differs from other asset types in its market cycles and can potentially reduce volatility relative to a well-diversified portfolio of stocks, bonds and real estate as well as provide a hedge against inflation. TIAA employs a variety of structures in making its farmland investments, with a focus on acquiring equity ownership in the underlying land. The company employs or partners with premier agricultural asset managers to source farmland investment opportunities and then develop and manage the portfolio.
"This transaction shows that companies like Westchester can join TIAA and obtain the benefits of our integrated asset management platform while retaining their independence," said Sheila Hooda, senior managing director of mergers & acquisitions for TIAA-CREF, who handled the transaction for the company.
Agricultural investments occur within TIAA's General Account, an insurance company general operating account. The performance of the investments held in the TIAA General Account support the TIAA Traditional Annuity's guarantees of principal, minimum guaranteed returns, additional amounts and payout obligations. The General Account primarily invests in corporate and government bonds, structured finance instruments, and real estate.
The TIAA General Account is an insurance company account and does not present an investment return, and is not available to investors.
About TIAA-CREF
TIAA-CREF (www.tiaa-cref.org) is a national financial services organization with $410 billion in combined assets under management (as of 6/30/10) and provides retirement services to the nonprofit and government fields.
About Westchester Group, Inc.
Westchester Group, Inc., (www.westchester-group.com), headquartered in Champaign, Illinois, is a leading agricultural asset management firm, providing a complete range of agricultural real estate and management services. The company specializes in portfolio management and acquisition of farmland for institutional and corporate clients, and individual farmers, as well as individual investors. Westchester manages a diverse range of crops for its clients, including corn, soybeans, almonds, wine grapes, apples and citrus.
TIAA-CREF
Chad Peterson, 704 988-6811
Cell: 917 715-9083
Director, Corporate Media Relations
[email protected]