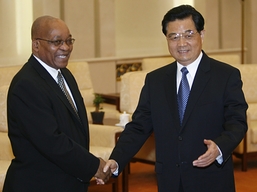 Farmers Weekly (South Africa) | 01 Oct 2010
Sean Christie
According to Dr De Jager, members of a Chinese agricultural research and development parastatal, whom he met at an international agri-investment conference in Egypt earlier this year, expressed an interest in bartering Chinese research capabilities for the skills of South Africa's farmers. "They're aware South Africa has a research problem at the moment and they know they need farming skills for the land they're acquiring in Africa. "Seeing what we could do for each other in regard to these issues formed the basis of our discussions," said Dr De Jager. "Both sides view the relationship working along the lines of a tripartite alliance between organised agriculture, some of our universities and the Chinese. From the side of agriculture we're obviously very interested, because of the poor state of our research institutions."
Dr De Jager said his Chinese contacts, whom he didn't name, had recommended supporting research into genetic modification (GM), the introduction of new plant varieties, disease resistance and water efficiency. "They asked us to find land for them, so that if we all reach an agreement, they can immediately start with experimental work," he added.
Senekal said the Chinese are also interested in helping with cogeneration in the sugar industry. "That's using bagasse to generate energy," he explained. "They'll finance initiatives at 2% interest, set up infrastructure in exchange for a share in the business and they'll do it all in half the time anyone else could. I think it's only a matter of time before the dam wall between South Africa and China will break and there's huge trade and research interaction between China and South Africa. "In the meantime, I've had representatives from Dragon Chemicals visit my farm. I bought some Roundup for a third of the price I can get it locally, and I believe these savings will apply to all Chinese chemicals. China can literally save commercial agriculture in Africa."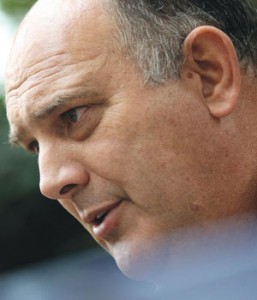 The impetus for these advances seems to be the 2006 Beijing summit on the Forum on China-Africa Cooperation (FOCAC), where China pledged double assistance to African agriculture and set up a US billion (about R35 billion) development fund for Chinese firms investing in Africa.According to a 2010 Chinese study-group paper on agriculture, food security and rural development, China's agricultural advances in Africa have been intertwined with knowledge exchange since FOCAC. The China-Africa Development Fund was set up in 2007 with initial capital of US billion (about R7 billion), and 104 experts have been sent to 33 African countries. Between 2006 and 2009 China established 14 agricultural-technology demonstration centres in Africa.
"The feedback from them was that there's a lot of interaction in other parts of Africa, but not a lot of action. That's why they're knocking on our door now," said Senekal. Careful experimentation was essential to the design, sequencing and implementation of many of China's successful agricultural reforms. According to the study-group paper, these reforms were politically driven, and bolstered and guided by research institutions like the China Development Research Foundation and the Chinese Academy of Social Sciences. "In South Africa we produce a handful of PHDs each year in the field of agriculture. In China, they produce hundreds," said Dr De Jager.