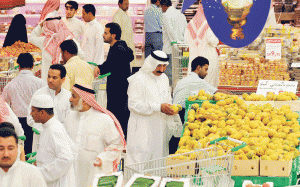 Arab News | Aug 31 2010
By RODOLFO C. ESTIMO JR. | ARAB NEWS
RIYADH: A Saudi and London-based group partners will travel to the Philippines in October to meet the country's top officials in the agriculture and trade and industry departments, according to Ambassador Antonio P. Villamor. "They will discuss with the two departments the possibility of food production in southern Philippines, with the government providing them the needed land," Villamor said.
Habib F. Faris, member of the board of the Fina Investment Asia Ltd., called on Villamor on Monday and asked how the embassy could help him and his Saudi partner, Mohammed Abunayyan, regarding the project.
Abunayyan is the chairman of the Abunayyan Commerce and Trading Co.
"Consul Romulo Victor M. Israel, Jr and I told Mr. Faris that if they traveled as a delegation from Saudi Arabia, the embassy could facilitate the issuance of their visas. The embassy could also provide them the names of officials and individuals in the public and private sectors whom they should meet in the Philippines. We could also facilitate the arrangement of meetings with the officials concerned," Villamor said.
The envoy also said the food and cereals to be produced would be imported to Saudi Arabia to complement the food production program of the Saudi government for self-sufficiency.
"The Saudi and UK-based partners are aware of the ongoing negotiations between the Saudi government and the Philippines for food production on Mindanao island, where hundreds of thousands of hectares will be utilized for food sufficiency in the Kingdom," Villamor said.
Last year, a big Saudi delegation headed by Saudi Agriculture Minister Fahd bin Abdulrahman bin Sulaiman Balghunaim traveled to the Philippines in view of a royal decree issued by Custodian of the Two Holy Mosques King Abdullah concerning the food security program in the Kingdom.
The delegation, which was composed of eight members from the government and 12 from the private sector, met the agriculture secretary and private sector representatives.
"If and when the Saudi and UK partners' venture starts, it will be good, not only for Saudi Arabia because of increased availability of food but also for the Philippines because of job opportunities. The manpower will be recruited locally. Imagine the number of Filipinos employed to work on, for example, 100,000 hectares of farm land," Villamor said.
He added that the partners also intended to go into mining, leather production export and money remittance, among others.
"All of these ventures — if they materialize as planned — will rely on local manpower. So, it's a win-win situation both for Saudi Arabia and the Philippines," Villamor said.