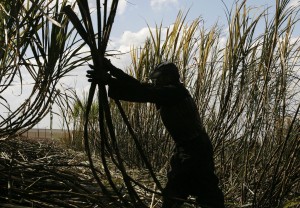 Reuters | Sun 29 Aug 2010
Hassad Food, owned by Qatar's sovereign wealth fund, plans to acquire a sugar project in Brazil with a capacity to produce 25 million tonnes per annum, Qatar News agency said.
Qatar, like other Gulf states, imports the majority of its food requirements, and securing future food supplies is seen as a priority by the government.
The acquisition in Brazil is expected to take place in two months time, Hassad chairman Nasser Al-Hajri told QNA, giving no further details of the project.
Around 70 percent of the sugar is planned to be shipped to Qatar for domestic use, while the remaining 30 percent will be used to produce bio-fuels, QNA said.