Reuters | 21 May 2010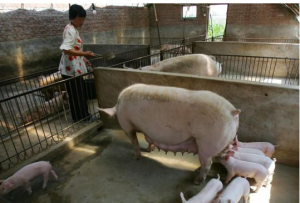 SINGAPORE, May 21 - Singapore plans to help develop a $16 billion agricultural project in northeastern China as the city-state aims to boost its food security.
Under a series of agreements signed with China's Jilin city, Singbridge, a unit of Singapore state investor Temasek, will help assess the commercial feasibility of the planned China Jilin (Singapore) Modern Agricultural Cooperation Food Zone.
The first phase of developing the agricultural zone, spread over 1,450 square kilometres, more than double Singapore's land area, will cost an estimated 10 billion yuan ($1.5 billion) in the first five years, according to speech notes provided by Jilin authorities.
The entire project, spread over 15 years, will cost about 110 bln yuan.
Jilin officials did not say how the costs would be divided.
Singapore Food Industries, a unit of Singapore Airport Terminal Services, will set up a pig farm in the zone with China's DaChan Food, while the Agri-food & Veterinary Authority of Singapore will help build and maintain a disease-free area within the food zone.
Singapore, a city-state of 5 million people with a land area of just 710 square kilometres, imports most of its food. Its companies already run farms in neighbouring countries such as Indonesia.
Shortage of domestic farmland and concerns over food security have prompted countries such as South Korea and Saudi Arabia to invest in farms in Africa and other lesser developed countries in recent years, sparking fears about a new wave of imperialism.
Jilin authorities said the planned food zone, located in one of China's main agricultural provinces, will produce corn and soybean for Chinese consumers. The zone will also export part of its rice, pork, beef and dairy products to countries such as Japan, South Korea and Singapore.
Officials from Jilin also said the city will allow Singapore firm Fullerton Financial to set up several "village banks" in partnership with state lender Bank of China.
Fullerton, another wholly owned Temasek unit, holds stakes in several Asian banks including India's ICICI Bank and South Korea's Hana Financial Group.
Village banks are rural financial institutions that licensed can collect deposits and provide small loans.
Francis Rozario, Fullerton's CEO, said Bank of China and Fullerton Financial plan to set up 40 pilot branches across China, including 3-5 in Jilin City. ($1=6.827 Yuan)